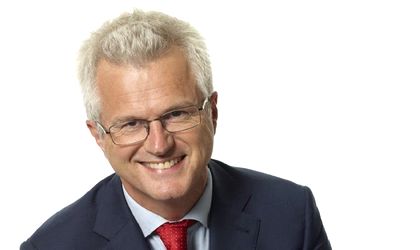 Thibault Verbiest, partner at |DS AVOCATS  and member of the special blockchain body created by the European Commission, will speak during the first edition of Focus on Blockchain organized by Business Review on July 19 at Impact Hub in Bucharest.
Verbiest, who is a member of the Advisory Board | EU Blockchain Observatory Forum, will have a keynote speech on blockchain and cryptofinance regulations.
He will talk about the legislation developing around blockchain technology in Europe.
One of the topics of his speech clarifies whether "Is regulation possible when applied to a decentralized network like a public blockchain."
Verbiest moved to DS Avocats in September 2017 to create the first Pole entirely dedicated to Fintech, Digital Banking and Crypto-finance.
He is the co-author of several books, including the first book on blockchain in French and the seminal piece "Fintech et Droit". He regularly contributes to the public debate on blockchain, and is a speaker at fintech-blockchain focused events. He is a legal advisor for a number of ICO's, exchanges and crypto funds in Europe.
Focus on Blockchain is an industry event committed to bring together tech driven companies, entrepreneurs, crypto and blockchain aficionados and investors to explore the wealth of opportunities that blockchain unveils, learn about its use cases and understand how they can apply technology to better the world.