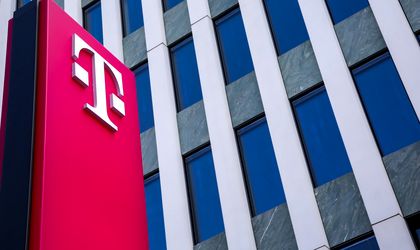 Telekom Romania is set to leave the country and sell all its assets, according to information published today by several Romanian press outlets. This is not necessarily news, since every couple of years there are anonymous sources saying that one of the major players on the telecom market is planning to sell (if I recall corectly, Telekom Romania was "about to leave the country" two years ago, too). But in the real world, it's not that simple.
First of all, the information that OTE SA, the Greek telecom operator controlled by Deutsche Telekom, is looking into the efficiency of its operations is nothing new. It started this process in 2016 and one of the results was the sale of its operations in Albania to Bulgarian businessman Spas Roussev, who controls mobile operator Vivacom. Therefore, it would not be very surprising for OTE and its German shareholder to be looking into their operations in Romania.
Selling, however, would not be easy. Telekom Romania is divided in two – one part includes TV and Internet distribution channels and the other deals with mobile operations. The Romanian state owns almost 46 percent of Telekom Romania Communications (the cable TV and Internet division), so selling it would require a direct negotiation with the Romanian authorities.
According to Gazeta Sporturilor, Telekom Romania has been in talks to sell its cable TV division to RCS & RDS, and its mobile communication division to Orange Romania. Both companies decided not to comment upon our inquiry, while Telekom Romania sent us to the media representatives of Deutsche Telekom, who have yet to respond; OTE declined to make any comment.
But selling to those companies would be complicated even if they agreed on transaction terms. Law no. 21/1996 regarding the activity of the Competition Council states that "unless the contrary is presumed, one or more companies shall be presumed to be in a dominant position, in the situation where the market share quotas or cumulated quota recorded in the analysis period exceed 40 percent." Having a dominant position on a market is forbidden and the company would have to prove that it would not use its position in any way.
RCS & RDS holds a market share of over 40 percent in TV distribution and adding Telekom's clients would take it close to 60 percent. It is known that RCS & RDS is still investing heavily in mobile communications operations and it is extending the FTTH infrastructure for TV and Internet. The company has a history of buying small operators from all over the country, but it has not shown any signs of looking for big players. The company's financial situation of having a very high level of debt would also not favor a purchase of this size. And even if it did, approval from the Competition Council would not be easy to obtain since their market share would be very high.
The situation is similar on the mobile communications segment. Orange Romania is the leader with a market share of 27 percent, according to the latest data from ANCOM. Taking over Telekom clients would mean that the operator would have over 50 percent of the market, and that is not an easy approval to get from the Competition Council. And just like RCS & RDS, Orange is not set to buy any competitors since it is the market leader and it is looking for funding for the 5G technology implementation.
The other players in the market, Vodafone Romania and UPC, were not taken into consideration in the rumours today since Vodafone has already agreed on buying UPC's operations in Romania and is now waiting for the European institutions' approval, set to come on June 6.
Economica.net says that Telekom is asking for EUR 1 billion for all its operations, but it might only get around EUR 400 million. It also mentions talks with Spas Roussev as well as a Russian investment fund due to the value of the transaction. The article also says that the transaction depends on how Telekom will be able to tackle the debt that OTE has to the Romanian state.
The rumour that Spas Roussev is looking to buy Telekom Romania was first heard at the beginning of the year, when it was announced that there were ongoing talks for the Macedonian operation of Deutsche Telekom as well. There probably were some talks on the matter, but there is a long way from talking to actually selling.
Competition Council representatives told BR that they had not received any notifications on talks involving the sale of a market operator. It is usual practice to notify the CC when these talks begin on a market with only a few players. This means that parties involved are asking for prior due diligence because a refusal would stop the companies from spending time and resources on a pointless process.
In conclusion, there is no official information about the sale of Telekom Romania's operations, apart from some anonymous sources. That doesn't mean that the company is not looking for a buyer, but such a move cannot happen overnight.