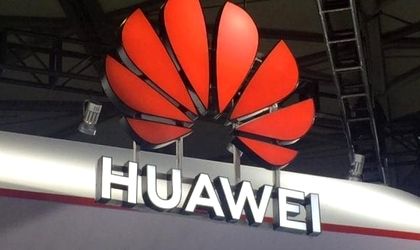 Petal Ads (formerly HUAWEI Ads), an industry leading mobile advertising ecosystem, will exhibit and hold a dedicated masterclass at this year's OMR Festival, held in Hamburg, Germany from 9-10 May. OMR, also known as Online Marketing Rockstars Festival, is Europe's top digital marketing event that brings together industry professionals to share insights, trends and innovations in the digital marketing space.
Commenting on Petal Ads' participation in the Festival, Jaime Gonzalo, VP Huawei Mobile Services Europe said: "We are proud to be hosting a masterclass at the OMR Festival. Petal Ads believes that connecting with the right audience is a critical component of success in today's digital landscape. We are excited to share our expertise with fellow industry professionals. We are confident that attendees will find our masterclass to be both informative and our strategies actionable as they work to improve their digital presence and reach new audiences."
Join the Petal Ads Masterclass at the OMR Festival
In the session Why now is the right time to connect with High-Value Audiences worldwide, Petal Ads' industry experts will unravel the future of mobile on-device advertising powered by AI and machine learning. They will share how brands can increase and monetise their reach with exclusive inventory. MMA Germany, Europe's leading marketing trade association, will speak to touch on the increasing importance of smart-device advertising.
Attendees can look forward to gleaning valuable consumer insights, learn actionable strategies and best practices on non-traditional digital channels to maximise revenue. They will also hear from top brands and agencies who have collaborated with Petal Ads about how they have capitalised on the ad platform to drive new sales for fashion and retail industries.
To register for the masterclass, OMR Festival goers can reserve their place through the official OMR Festival website.
Petal Ads Booth at OMR Festival
During the OMR Festival, visitors will have the opportunity to engage with Petal Ads' onsite ad team at its booth (A4 F06). Here, the team will work with visitors – brands or agencies – to showcase the platform's powerful targeting capabilities, explore new opportunities and discuss the latest trends in on-device mobile advertising.
"Petal Ads is a leader in the mobile advertising industry with extensive experience in connecting with diverse audiences worldwide. Whether attendees are interested in reaching out to international audiences, or specifically to Chinese consumers, or improving their mobile advertising strategy, our team is dedicated to sharing their knowledge and collaborating to achieve assigned goals. This will be an exclusive opportunity to learn from industry experts and elevate digital advertising efforts", said Jaime Gonzalo.
Petal Ads Continues Solid Growth
Since its launch in 2020, Petal Ads has experienced steady growth in its role to empower publishers, advertisers and marketers to grow their businesses and reach more customers. Over the past year, the platform has seen a 9x increase in its network of advertisers and a 4x increase in its network of publishers, helping them reach more than 730 million high-quality and active new customers. The implementation of a robust data management platform strategy and the use of user tags, also facilitates efficient audience targeting and provides insightful analysis.
Operating in more than 170 countries and regions, Petal Ads now works with over 60 certified agencies globally through the Petal Ads Partner Program such as AppSamurai, AVOW, MakingScience and more. As the digital advertising landscape continues to evolve, Petal Ads is poised to remain at the forefront, driving innovation and helping businesses achieve their goals.