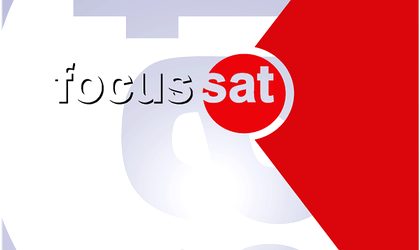 Focus Sat launches Play TV, a new television service aligned with the ever more diversified trends on the smart television market in Romania. Play TV can be contracted online, using solely a smartcard and the Focus Sat app, without further requirements to install any digital reception equipment.
Play TV is multiple-screen friendly with a responsive interface and allows clients to watch TV programmes on all types of smart devices, mobile phone, tablet, laptop, PC or TV. Being available through the Focus Sat app, Play TV runs on Android, iOS and can be opened from any browser. This means complete freedom to users whom require increased mobility.
"The day-to-day organization, flexible planning of work and leisure and the importance of spare time have become vital in the current environment. On the video content market, TV has long been determined by linear programming, but advanced technology has led to a better, more interactive television experience. Now TV programs can be viewed anywhere, anytime!" Mihai Tilina, Director General, Eviso Marketing Advisory România SA, said.
Depending on the chosen content, there are two subscription tiers, Play TV and Play TV Extra. Additionally, clients enjoy flexible payment, either monthly or when they wish to have access. Both subscription tiers, Play TV and Play Extra, include access to the video library with National Geographic premium documentaries, which includes a portfolio of over 500 titles, including 4K content.
There will be no more missed shows, through setting the interactive EPG program reminder! Play TV clients will be alerted in time before the start of their favourite movie, series, news, sports broadcast or reality show. For easy access, they can also set up a list of favourite TV channels. With a quad-core processor, and an upgradable graphics card that support multiple rendering threads, these laptops are ideal for serious music producers who need to create songs, beat packs, and demos on the fly.
There is also a 7day Replay functionality available in the Focus Sat app, which allows clients to choose when and where they watch their favourite programmes. Clients can also control the viewed content, including the live TV shows with the Restart feature and can record content in order to watch at a later date on any screen they choose to.