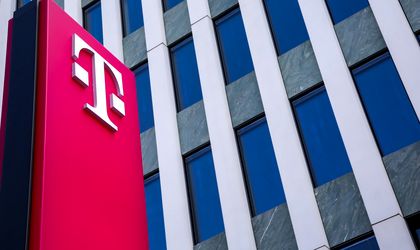 T-Systems, the IT services arm of Germany's Deutsche Telekom, plans to cut 10,000 jobs in a three-year drive to return to profitability.
Adel Al-Saleh, member of the board of Deutsche Telekom AG and CEO of T-Systems told a staff meeting at its Bonn headquarters that 6,000 of the job cuts would come in Germany as the firm takes out management layers and shuts most of its offices.
It is the first time the American executive has named a figure for planned headcount reductions at T-Systems, which has a total staff of 37,000 and create for years trouble for Europe's largest telecoms group.
"The reduction program will be expensive because we want to make it as socially bearable as possible – but this investment will pay off," Al-Saleh told a town hall meeting.
T-Systems is still locked in pay talks with staff demanding a 5.5 percent pay rise for 11,000 staff covered by their collective bargaining deal. In the mean time the EUR 7 billion company is shrinking and margins are under pressure.
Al-Saleh told staff he was seeking savings of 600 million euros, according to talking points for the meeting seen by Reuters. "We will invest the cash that is saved in making T-Systems profitable again," Al-Saleh said, according to Handelsblatt.
The company wants to cut 2,000 jobs a year in Germany, in the first year in overhead and management positions; in the second in offshoring; and finally in delivery positions as it ramps up automation.
T-Systems will cut its presence across Germany to 20 locations from more than 200 now and the number of management layers will be cut from eight to between three and five in different business areas.
A company spokesman declined to say whether compulsory redundancies would be necessary as part of the cost-cutting drive. He did say, however, that net job losses could be fewer than the 10,000 announced as staff are reassigned to new roles.
Deutsche Telekom's, active in Romania as well, shares closed down 0.6 percent. The company touched multi-year lows in the first quarter before being buoyed by news that its U.S. unit T-Mobile had agreed to buy Sprint Corp in a USD 26 billion deal.