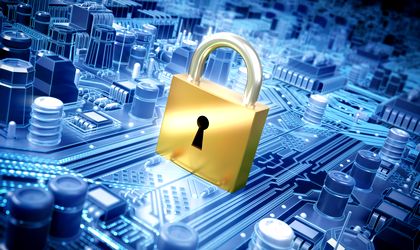 Consumers are embracing new technologies, but they are concerned about the type of data held by businesses, with three-quarters willing to share their data, but over half concerned about identity theft.
According to a study released recently by KPMG International, consumers are more anxious, and although they are embracing new technologies, they are more aware of the risks and benefits of handing over their data to businesses. The study includes a survey of 25,000 consumers in the UK, US, UAE, France, Brazil, Canada, China and India.
The study, published by KPMG's Global Consumer Insights Program as part of the 2018 Me, My Life, My Wallet report, shows that almost half (47 percent) of consumers feel more anxious than last year and the same number feel more anxious than five years ago. Despite increasing anxiety and recent data-related scandals, three-quarters (75 percent) of consumers are still willing to provide businesses with their data.
The survey shows that a quarter of consumers (24 percent) would not trade their data; however, millennial consumers are more likely (21 percent) than their baby boomer counterparts (5 percent) to trade their data for better customer experience and personalization. Likewise, a fifth (19 percent) of millennial consumers would trade their data for better products and services, versus just 8 percent of baby boomers. The study shows that younger consumers are just as anxious and concerned about identity fraud, however they are more likely to see the benefits of sharing data.
"New technologies can help companies develop new products and services better adjusted to new needs of the 4.0 revolution. As these reshape the business strategies, it is important to focus on the customer experience as one of the most important components of success. Great products and services have a brighter future when paired with great customer service, and the future will belong to companies providing personalized, integrated customer experiences, that invest in understanding their clients data and building innovative offerings around it," explains Aura Giurcaneanu, partner, head of Consumer Markets & Retail, KPMG in Romania.
While the majority of consumers are willing to provide businesses with data, half (51 percent) of consumers are anxious about identity theft, and the majority (72 percent) don't trust anyone with their social media data. In fact, additional research highlights that 42 percent of consumers have updated their social media privacy settings in the last 12 months.
The findings suggest that businesses can earn the loyalty of consumers by following four rules for data transparency:
Be open about why you're asking for certain types of data.
Be clear about how you will protect it.
Be honest about whether it is sold or shared outside the organization.
Don't be selfish about the value of data – reward consumers for sharing their data with you.
Consumers are increasingly aware of the value of their data. The research shows that 85 percent of consumers want firms to protect their information without having to ask, and 77 percent are against their data being sold on. Businesses that follow these rules are likely to fare better than the competition.
"Consumers are anxious, with younger generations feeling it the most. They like new technology but are concerned about handing over personal data, and what that could mean for their privacy and security. Our research demonstrates that organizations should be aware of the heightened awareness people have about the value of their data; they want to feel that they are in control at every stage of the business relationship. Many companies haven't yet fully grasped the concerns consumers have about sharing their data, or how this could affect consumer loyalty. Yet more and more businesses are looking to monetize the data they hold – whether that's what we put in our shopping basket, how many times a week we exercise, or what we choose to watch. Consumers are more aware of the value of their data, and businesses need to be responding to this new, tech-driven, data-savvy type of customer. The smartest businesses I work with understand this new environment and are focused on earning their customers' trust for the way they hold and use their data," says Julio J. Hernandez, Global Head of Customer Advisory.
Consumers trust some industries more than others and with different types of data
Consumers ranked industries in order of trustworthiness with healthcare on top and advertising at the bottom:
Top three:
Healthcare providers (60 percent);
Banking providers (59 percent);
Technology companies (54 percent).
Bottom three:
Wealth management (37 percent);
Government (37 percent);
Advertising (26 percent).
Consumers are more likely to trust firms with the data relevant to their operations. Globally, 71 percent of consumers will trust a banking provider with their financial data, but only 9 percent would trust retailers with this information. Likewise, 47 percent of consumers would trust a telecoms provider with their mobile data, but only 8 percent would trust advertisers.
The study shows that consumers are more willing to share financial data than social media or browser history data. 72 percent of consumers don't trust anyone with their social media data, 68 percent with their search history or browsing data, and 81 percent don't trust behaviorally tracked ads; only 41 percent wouldn't trust any type of business with their payments data.
The results of KPMG's study demonstrate that businesses are dealing with more data-savvy consumers who want to be in control. Two-thirds (67 percent) of consumers say they can determine what information is trustworthy, and a third (30 percent) choose to disconnect from technology when they feel overwhelmed.
Consumers like new technology – but they want value from sharing their data. 
The study shows that two-thirds (66 percent) of consumers are interested or very interested in technology. This number jumps in the fast-growing economies of India (83 percent) and China (81 percent). Consumers in these "tech-boom" countries, are more likely to shop online – 59 percent in China and 54 percent in India compared to the global average of 37 percent and are more likely to trust businesses with their data. 91 percent of consumers in China and 85 percent in India are happy to exchange their data.
Globally, 51 percent of consumers are anxious about identity theft, 48 percent about the hacking of financial, medical, or other personal info online, 46 percent about theft of credit card info when shopping online, and 38 percent about unauthorized tracking of their online habits by companies, governments or criminals.
Almost half (47 percent) of consumers feel more anxious than last year and the same number feel more anxious than 5 years ago. UAE (60 percent) and Brazil (58 percent) see the highest figures, with France (37 percent), Canada (40 percent) and UK (40 percent) showing lower levels of anxiety. Younger generations are more anxious than older generations. More than half (51 percent) of Generation Y consumers feel more anxious than last year, compared to 46 percent of Generation X consumers, and 36 percent of Baby Boomers.
"Businesses all too often view the exchange of data as a one-way street, expecting consumers to give away data with little benefit. However, as our reliance on technology grows, we're becoming more and more aware of the data we create, and are starting to see it as a valuable currency that businesses need to earn if they want to earn our cash. Those businesses that fail to shore up consumer trust in the way they hold, protect and use data will lose out in the long-run, and consumers will vote with their feet," said Colleen Drummond, partner, KPMG in the US and Head of KPMG Innovation Lab.