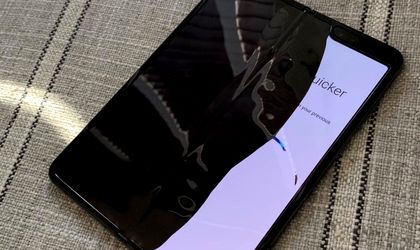 Samsung confirmed on Monday that it would postpone the release of its Galaxy Fold smartphone after reviewers complained about the folding screen breaking, sometimes within less than two days of use, the BBC reports.
The company said it would delay the launch in order to "fully evaluate the feedback and run further internal tests."
After reviewers posted photos of their broken screens, Samsung said that the issues may have been caused by the fact that some of them had removed the top layer of the screen thinking it was a disposable screen protector – but there were also cases where the film was not removed and the screen still broke.
The Galaxy Fold was due for release in just a few days, for a price of about EUR 2,000. Samsung has been in a race with Chinese rival Huawei and Xiaomi to launch a folding device, but neither of these companies have yet announced a release date.