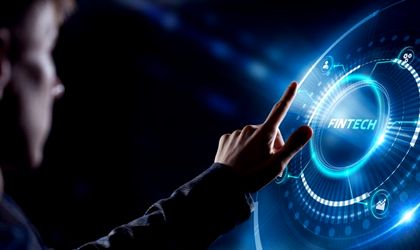 When it comes to technology and related sectors, for Romania, a great amount of focus has long been placed on the IT industry. This is for a good reason, too. After it plummeted between 2008 and 2009, IT in Romania has experienced a steady climb to prominence once again, surging from a low of €1.2 billion in 2010 to €4.9 billion in 2022, even showing growth between 2019 and 2020. It's a dynamic market that could even exceed a volume of €12 billion by the end of next year according to a 2022 study by ANIS (Employers' Association of the Software and Services Industry).
Still, there's a lot more to Romania's tech-driven areas of business than IT. Sure, it's a growing and exciting market, but by stepping back a bit, it's clear that tech as a whole is thriving in Romania and that the sector is ready to welcome more and more entrepreneurs and startups.
Blazing a path in Romanian tech
A very important element of the Romanian tech industry is that there are so many career women making their way to the top of major tech companies and businesses. In the past, as in many other nations and regions, there has been a bias to the contrary, but now, Romanian women are greatly contributing to the growth and development of local tech. You can look to Druid AI's co-founder Andreea Plesea, Digitail's co-founder and product manager Ruxandra Pui, and UiPath's Principal Software Engineer Lavinia Cojocaru as the prime examples of women powering innovative companies.
Listed on the Bucharest Stock Exchange, Simtel Team made headlines in the second half of last year by posting an incredible gain in profits spearheaded by its green energy division. The tech and engineering company posted a net profit of close to 3 million lei (€609,000) in the first three quarters of 2022. With as much as 85 per cent of the company's turnover coming via green energy works and only 14 per cent via telecommunications, it's clear that the 2010-founded team has made the right moves to address growing tech needs that address climate change.
Along with these, we can also see much larger Romanian companies make hefty moves to enhance their standing by acquiring their compatriot tech firms. MedLife, a private medical services provider, took a majority stake in SanoPass in September of last year. This will give their strategy of trying to integrate much more wellness and medical services into the offering a huge boost by way of SanoPass' health and fitness digital platform. The acquired platform already provides its linking services to some 50,000 subscribers in Romania and Moldova.
What's also important is that major brands and companies from outside of Romania increasingly see the country as the prime destination for their tech operations. World-renowned beauty brand Estée Lauder Companies officially arrived in the capital with a ribbon-cutting ceremony on 18 April 2023 for its new Technology Center. The collaborative office space that aims to facilitate strategic thinking will help to enhance the company's consumer experience and supply chain, utilising AI, automation, and cloud acceleration.
Gaming tech making waves
Romania is a hotbed for video gaming talents. FIFA 17 to FIFA 23 were developed here, as is the Ghost Recon series, while indie hits Rapala Tournament Fishing from Fun Labs, Door Kickers 2 from KillHouse Games, and the superb Bear and Breakfast by Gummy Cat helped to further put Romania on the map. In 2020, there was a count of 120 local game development studios, with just over half being housed in Bucharest.
Still, one of the breakout entertainment tech markets of the last 15 years has been that of iGaming. Having established themselves in Europe, major brands now call Romania home, including Playtech via their live table studio. The country also holds a lot of weight in the industry, with the Romania Awards coveted by studios like CT Gaming, which won a major honour thanks to Speed King. Such acclaim has helped to launch this brand onto international platforms. Both their 3 Towers and 20 Star Party slots can now be found alongside titles from the biggest brands in the industry at the free-to-use platform Vegas Slots Online. The online platform offers over 10,000 free slots to its millions of monthly visitors, including creations from Eastern European providers, which showcases the quality being developed. So, CT Gaming, which has offices in Romania, can see its games stand alongside classic reels like Triple Diamond, progressive slots like Mega Fortune, and mobile slots.
Platforms like this, which also includes table games, have helped to make the tech-driven entertainment accessible to the regulated market of Romania and beyond. Romania, in particular, proves to be a top market for iGaming because of its enforcement of licenses, the 16.8 million internet users, and the rapid internet speeds.
The tech industry is booming in Romania, and there are so many exciting businesses on the rise as a result. All that will make it even more impressive is the rise of even more companies and innovations.