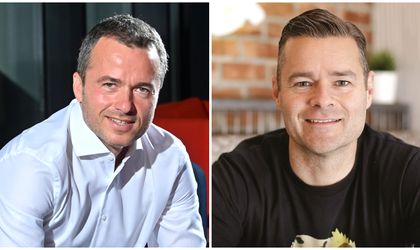 QUALITANCE, the international innovation, tech and Artificial Intelligence company founded and headquartered in Romania, has announced today a new innovation partnership with Patria Bank, aiming to create new seamless user experiences for the bank's customers. In a joint effort, Patria Bank and QUALITANCE will study user journeys and uncover new ways to serve and delight customers.
The combination of the trusted brand Patria Bank and the product innovation skills of QUALITANCE will create new breakthrough digital experiences at a time when customers need flawless banking services every single day. The partnership will see an integrated team taking a deep dive into design thinking practices to unlock the emerging needs of Patria Bank's customers. This new initiative takes place in a consumer context where there are growing opportunities to service digital banking clients in areas such as frictionless onboarding, access to value-added services, and real-time support.
"After implementing the online workflows for cards servicing and brokers last year, in 2021 we will make an important step in Patria Bank towards opening customer relations 100% online and expanding our digital products offering. Our strong internal IT development capabilities need an experienced and reliable partner for great customer UX. We found such a partner in QUALITANCE and we look forward to our first product release", stated Valentin Vancea, COO, Member of the Management Board at Patria Bank.
—
"We are delighted to be working with the Patria Bank team to serve customers with enhanced experience design. Today is the perfect moment to raise the bar in satisfying private banking customers with world-class digital experiences", added Mike Parsons, CEO of QUALITANCE.
The new partnership marks the debut of an exciting time where technology and design will be playing a key role in creating added value for Patria Bank customers.