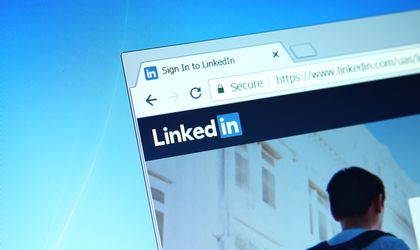 When looking to make connections with potential customers in your industry, get noticed professionally, choose a partner for LinkedIn marketing, and generate leads online, LinkedIn is the best networking platform. Although this statement is bold, it is true.
As a business person or company making connections in an industry, specific approaches work, and some don't. So, first of all, let's look at the techniques that don't work.
What Doesn't Work?
#1 – Using a profile picture of you and your friends in a contest or posing in front of an expensive, supercar
Although you want people to feel warm about your picture while you look approachable, these scenarios don't work. Instead, it portrays the image of someone who values things instead of relations. So, except you're a motor dealer dealing in high-value cars, don't use a picture of yourself in front of a supercar.
#2 – Clicking 'connect' to a stranger without adding an introductory note
A potential contact would ideally not agree to a connection with a stranger they have nothing in common with. Therefore, it is best to add a short message stating why you're making the connection, increasing your chances of acceptance
#3 – Making a sales pitch immediately after establishing a connection
When dating, you take your time to know your partner till you feel safe and more trusted in the relationship – this is similar to LinkedIn. If you have a high-value lead, it is best to first message the lead on related issues, nurturing the relationship. Generally, the same rules you would apply in your work life apply to LinkedIn.
Going for LinkedIn's Sales Navigator plan is worthwhile if you're serious about the platform.
Even if your contact is a second, third, or lower-degree connection, you can focus on key contacts and leads with LinkedIn's sales navigator and professional plans. Furthermore, unlike the freemium version, which only allows a maximum connection of 50, you can make unlimited connections. InMails also let you send messages to people past your 2nd level connections
Another benefit of the Sales Navigator plan is that you can save accounts and leads, helping you keep track of your prospects. You also get to unlock people beyond your third-degree connections – this is especially helpful when you have nothing in common to make contact with.
Furthermore, you can see who viewed your profile, message them, and ask what interested them. The sales navigator and professional plan also help you build a custom list of leads using a comprehensive search tool.
What Should You Focus On?
Before putting your money on a professional sales plan, it is best to get the basics right first.
#1 – Your Profile
Your profile is not about you, except you're looking for a new job and want to appeal to recruiters. Your potential customers should immediately know what you or your business do from your profile's first line description.
#2 – Your Photo
Your photo should be professional, friendly, and approachable. You can get a friend or partner to take several pictures of you in warm and approachable poses. Even a less photogenic person can make a bad photo look good. A hack for getting a beautiful smile is to take a picture of yourself wearing only your shirt and ties indoors and your underwear.
#3 – The Title
Your first line should contain what you want your clients to take away. Since results pages, mobile, and small screens highlight the first line of your profile only, you should make it count. Also, it is best to check your URL for company and individual SEO.
For example, you can remove the extras at the end instead of the default URL, which looks like linkedin.com/in/YOURBUSINESSNAME/6/297/58. Instead, you can change it to linkedin.com/in/YOURNAME or linkedin.com/in/YOURBUSINESSNAME.
#4 – Profile Section
Avoid using meaningless and vague adjectives or adverbs in your profile. Instead, please keep it simple. Highlight what you do and what you or your business can provide for potential clients. Using words like 'professional,' 'driven,' 'positive,' or 'hardworking' in your profile won't make you stand out from the crowd.
#5 – Profile Banner
The LinkedIn banner area is a massive space that allows you to showcase what you or your company does. You can add a logo, a relevant picture, a brief description, and your website address to this area.
There are great tools online you can use for the banner area. For instance, you can import images, add filters, crop, and overlay text using Canva. Moreover, this tool is free, and it allows you to send your final image in any output size of your choice.
LinkedIn banners, also known as the 'introduction card,' have specifications of images not larger than 8MB in JPG, PNG, or GIF format. Also, the pixel dimensions of your image should be 1584 (w) × 396 (h)
The tips discussed above are the basics that potential customers notice when they visit your profile, you can also add certifications, awards, work history experience, and recommendations where required.