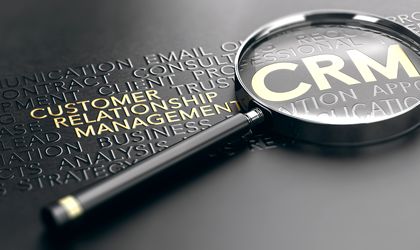 If you haven't heard about Customer Relationship Management (CRM) systems before, your business is likely to fall behind! Recent studies have shown that CRM usage has increased from 56% to 74% in the last year alone.
If you want to get ahead of the competition, a CRM is the answer. But, you can't just use any CRM that you find through a Google search. There are hundreds of CRM systems currently available on the market and if you don't choose the right one, you most likely won't have a good experience with a CRM, and you'll avoid using this powerful system in the future.
One of the best CRMs you can bring into your business is HubSpot. This CRM has a whole host of features that your business will benefit from. If you're ready to gain a competitive edge over your business competitors, keep reading to see what Hubspot is all about!
What is a CRM?
You might be unsure of what a CRM is and how it works, but it's about far more than just customer relationships. While strengthening the bond between your business and your customers is an important element of using a CRM, there's much more to it.
In fact, if a CRM is implemented and utilised properly, it can become the very foundation of your entire business and drive your organisation into the future. CRMs come with a ton of advantages, but overall, the main advantages that you'll get from using a CRM are having a connected workspace, a collection of data in one place, and full control over your business performance.
You may have heard some horror stories about CRMs before, but the main issue that businesses face with CRMs is the implementation process. As long as you take the correct measures and use the right team, your CRM implementation will run smoothly. It's worth considering hiring an agency to help you integrate a CRM with your current business systems.
Here's Why HubSpot is an Excellent CRM
While there might be a ton of CRMs on the market that you need to choose from, there is one that stands head and shoulders above the rest — especially for small to medium-sized businesses. HubSpot is one of the world's leading CRMs that has been adopted by thousands of companies around the world including Walmart, Shell, and even the United States Air Force!
So, what makes this CRM so popular, and why should your business consider using HubSpot?
HubSpot is Free and Flexible
The first benefit that HubSpot offers to its customers is a fully functional free CRM. These powerful systems can often become incredibly expensive, and even those that do look "free" on the surface have hidden costs and limited time trials.
But that's not the case with HubSpot, customers can use it completely free of charge. This is one of the main reasons why HubSpot has become one of the most popular CRMs on the market amongst smaller businesses.
Despite being free, there's no lack of features on Hubspot's CRM. Some features might be limited, but they are still more than sufficient for any small business and even some medium-sized businesses. But, that's where this HubSpot feature becomes even better.
The CRM is divided into three different branches — Sales Hub, Marketing Hub, and Service Hub. Each of these branches can be independently upgraded to paid versions. In other words, if your business is growing and needs additional marketing features from HubSpot, you can upgrade the Marketing Hub and stick with the free versions of the Sales Hub and the Service Hub.
This flexibility is unique to HubSpot and it's something that you won't find with any other CRM on the market. This feature allows you to adopt a CRM that grows with your business at a rate that's suited to you rather than forcing your business to grow into the system that you have integrated.
HubSpot Builds Customer Relationships
With a "Customer Relationship Management" system you would expect a strengthening of the bond between your business and its customer — but how does HubSpot allow you to achieve this?
Firstly, it's important to know that HubSpot will collect data on every aspect of your business and its customers. Whether it's someone that reads your blog and submits their details in a form or someone who shares your business post on LinkedIn, the system will slowly but surely build up a database of contacts.
HubSpot is the pioneer of inbound marketing, which gives this CRM an advantage in marketing and generating new leads. Nurturing and converting leads into paying customers is also a breeze thanks to how HubSpot allows you to communicate with your customers.
The great thing about HubSpot is that the system will collect detailed information such as the industry they work in, their job titles, and even their birthdays. While having this mass of information is one thing, using it correctly is another.
With all of this data in your system, you can start to personalise your business and add that warm human touch that we all want from businesses. You can segment your contact list to market specifically to a group of people rather than one mass blanket marketing campaign. This prevents your business from spamming its customers with unwanted emails and marketing content. Instead, your business will be known for providing high-quality and relevant content — such as a personalised birthday message with a unique discount code for every customer on your list.
Streamlined Workflow for Your Team
With your business running smoothly on one connected system, your team will be significantly more efficient and productive than ever. CRMs like HubSpot allow your team members to collaborate on projects across departments and geographical locations. Moving a project on to the next step of the process is as simple as using the CRM's ticketing system. Team members can leave notes on projects allowing the next team to fully understand their task without having time-consuming meetings and phone calls.
CRMs also allow you to integrate a variety of third-party apps to streamline your working space — HubSpot is a leader once again in this regard. HubSpot offers over 500 third-party integrations, more than any other CRM on the market. From Google Docs to Zoom and even Slack, your team can use a multitude of productivity apps to streamline their office and set automations with HubSpot.