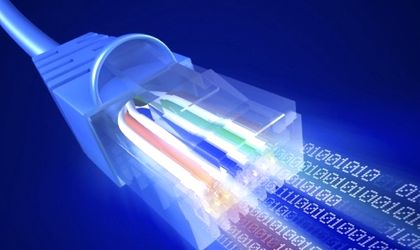 Imagine one fine day you decide to stream your favorite TV series. You have your popcorn ready, your movie jammies on and you're all set to travel off to the realm of binge-watching and suddenly your internet connection acting like a snail once again.
Well, it's about time you finally decided to do something about it because you're in a lockdown and the only thing that will help you get through it is a sturdy internet connection. So, if your internet connection is failing to deliver then we can relate to the nightmare you must be going through.
Slow internet – A dreadful nightmare
A slow and lagging internet is a nightmare that no one ever wants to experience. Whether you're into gaming or mere browsing a speedy internet connection makes your life easier. If your internet connection is failing to deliver the promised speeds, then it's about time you started paying some attention to a couple of things.
Does your internet speed only slow down whenever you try to do something that takes up a lot of bandwidth?
Or, is your internet connection always slow?
We'll start with B. Sometimes we fall for gimmicks of many internet-related advertisements. They show us a false side of their business that doesn't exist and just like everyone with impulsive decision-making, we fall for it too.
If you're about to get an internet connection yourself, then make sure that you're aware of the actual speeds. The best way you can do this is by googling away a bunch of reviews or finding someone in your neighborhood who uses that particular connection. It is always better to be safe than sorry, so make your final decision based on honest reviews.
Pivoting to point A now, if your internet speed slows down every time you try to do something that takes up a lot of bandwidth, then your ISP might be implementing a data cap on it. Data Cap is a sudden barrier in the speed of the internet. Usually, ISPs try to keep this information as secretive as possible because they don't want anyone to know about their practice of stopping the flow of data.
However, there are a few ISPs that don't favor this practice and among them, Mediacom high-speed internet stands atop. Mediacom internet provides a robust connection and it makes sure that whether you're streaming, gaming, or surfing, the bandwidth that you consume adjusts itself to your needs.
Data caps can be quite irritating. The reason why ISPs implement these is that they think that you are about to consume all of your data and to make it last until the end of its monthly term, they mess with the speeds by putting a cap on it. So, if your internet connection begins to act wonky even at mere browsing, then you can run speed tests to confirm whether or not it's a cap that's causing you this trouble.
How to Test Your Internet Connection's Speed?
You should always be aware of what you are paying for. Hence, you should keep a tab on your internet speeds through a speed test. You can do so through the following steps:
Connect your computer with an Ethernet cable
Then open your browser and go to any top speed-testing site that you're familiar with
Start the test by tapping Go and the results will pop-up once the test is complete
All in All
Internet speed is a tricky thing. Sometimes when we need it to function at its best, it throttles and when we are merely browsing, it exceeds our expectations. Therefore, to make sure that you aren't outsmarted by your internet speeds, run speed tests every now and then. After all what matters the most is that you get what you really deserve.