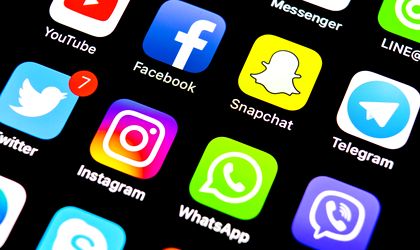 A recent report by Kaspersky has found that almost four out of ten (38 percent) consumers would give up their social media accounts if it guaranteed that their data could remain private for the rest of their lives.
The report, titled "The true value of digital privacy: are consumers selling themselves short?" finds that consumers have recently been more anxious about the use and distribution of their personal information online.
According to Kaspersky's research, 82 percent of people now use social media services like Facebook, Instagram or Twitter, but despite the benefits of these platforms, a significant share of users would rather stop using them in order to restore their digital privacy.
But social media accounts are also used by 58 percent of respondents to log in to various other websites or online services, while about 12 percent have already given away their personal information to register for quizzes or games within the social media platforms, therefore giving up these services might be quite problematic.
"Several years ago, people shared their private information with social media services in exchange for various benefits, without even thinking about the potential threats and their consequences. With a rising number of data leaks around the world, we are seeing a new trend amongst consumers. Many prefer not to have certain facts about themselves revealed in public and are paying more attention to the information they share with online services. However, the majority still don't know how to protect their digital privacy and would give up social media to guarantee their information remains secure. Keeping personal information safe – by regularly updating social media account passwords and using security solutions – will give consumers more confidence in the security of their data online," said Marina Titova, Head of Consumer Product Marketing at Kaspersky.
In order to keep your digital privacy safe, Kaspersky recommends following some simple steps:
Try to regularly check your media privacy settings and choose strong passwords for your media accounts
Don't open or store unfamiliar files, as they could be malicious
Don't be fooled by suspicious people promising valuables in exchange for your personal data and don't share too many details about yourself
Don't use the same password for more than one website or service
Start using reliable security solutions including utilities that minimize the risks of privacy violation