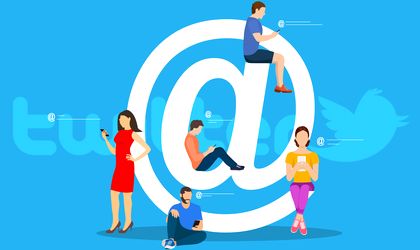 Going viral on Twitter is when tons of people share, like, and retweet your post widely, so it reaches as many Twitter users as possible, often surfacing trending topics or news. It can be very beneficial in building deeper connections or promoting a business, hence why many people want to learn how to go viral on Twitter.
In this article, you will learn about some great strategies for getting your tweet trending and making it noticed by other Twitter users. If you want your tweet to go viral and increase, the number of Twitter likes, there are a few important steps to take. Let's jump in!
Certified Strategies to Go Viral On Twitter
Here are our proven strategies for making your tweet go viral on Twitter:
1) Identify Your Target Audience
In order for your post to go viral on Twitter, it is essential to research and identifies your target audience and their interests. People love content that is tailored to their specific interests, so it is important to get an understanding of the demographics of the people you want to reach.
Knowing what your target audience responds well to will draw attention to your post and help it be more visible amongst the sea of content available. Additionally, tailor-made content has more potential for becoming viral due to its unique edge over generic material that may already exist in abundance.
2) Create Engaging and Shareable Content
If you're looking to write a viral tweet on Twitter, it is important to craft engaging and shareable posts that are attractive to your audience. Creating a great headline along with visuals such as pictures, GIFs, or videos can help capture an audience's attention. Aim to entertain and educate the reader by creating content with humor, emotion, and value-added information.
When picking topics to write about, you should consider current trending topics along with newsworthy headlines in order to create a tweet that "drives" significant discussions online and potentially goes viral. Doing this will increase the chances of your content being shared amongst multiple users, which could help you gain more followers quickly.
3) Use Relevant Hashtags
One of the most important ways to go viral is by using relevant and popular hashtags. This is because these tags help you reach a certain topic or demographic, which makes it easier for your content to be discovered in algorithm trends.
In order to make sure your post is discoverable, you must use hashtags that are popular and trending so that they can be easily found by people who are looking to find content related to your post. Choosing the right set of hashtags to go viral is key to your success.
4) Focus On Your Post Timing
Timing is everything when it comes to going viral on Twitter. Making sure your posting during active hours can make a big difference in how successful your content will be.
Utilizing Twitter Analytics can also help you figure out when you receive the most impressions and engagement so that you can tailor your post timing based on this data for optimal results. Perfectly timed tweets increase the chances of something going viral on Twitter, so taking the extra step to schedule and plan out posts accordingly is key.
5) Add a Sense of Humor to your Tweet
Adding the element of humor to your tweets is an effective way to get people interested in your page. Laughter is contagious, and with the right punchline, you can make sure that your tweet reaches more users quickly. People are eager to share humorous content as it's more likely to be liked and retweeted.
When crafting a joke or using witty wit, don't forget the element of surprise. Infusing a funny comment at the end of a tweet will always crack a joke with followers. Adding a joke here and there in combination with interesting facts or thoughtful questions makes your tweets more unique and memorable, so it has more potential of going viral.
6) Improve Your Likes Count
Going viral on Twitter means increasing your likes count in order to tap into their expansive user base. With a higher likes count, you will be noticed by more people and making it easier for your message to spread. One of the quickest and most efficient ways to grow your likes is to buy them.
If you want to increase your popularity on Twitter and go viral quickly, Media Mister offers a reliable and secure platform to buy Twitter likes from real accounts. Their retention rate is impressive, and they even offer a money-back guarantee. Don't miss this opportunity to boost your social media presence – purchase Twitter likes from Media Mister now.
7) Ask for Retweets
Asking for retweets can be a great way to get noticed and boost your reach on Twitter. By doing this, you are essentially engaging with your followers and allowing them to help you promote your message.
This, in turn, can lead to thousands of retweets which is essential if you want to go viral on Twitter! Asking for retweets also helps build trust between yourself and those who are following you, making it easier for them to engage with your posts in the future.
8) Tweet More Links
If you want to go viral on Twitter, one of the best ways is to tweet more links that lead users to valuable resources, news, and articles. The aim is to provide helpful knowledge and a guide that encourages other people to share your material.
When you provide helpful information with a catchy headline backed up with a call-to-action, it is likely that other Twitter users will not only share your content but also add their own comments – this is when virality begins.
9) Share your Personal Stories
Twitter gives everyone the opportunity to share their personal stories, opinions, and experiences with a wide audience. However, if you are looking to have your post go viral, there is a higher chance that it will occur when you share something that resonates in a very personal way.
Specific issues can strike a chord with many people, who then feel compelled to spread the word further by retweeting or reposting it. What might seem like an insignificant story or opinion to you could prove to be life-changing for someone else just waiting to hear it and could result in an exponential increase in its reach on Twitter.
10) Tag Brands and Other Users
Tweets that mention a popular product, company, or other user have the potential to go viral on Twitter. Tagging brands and other users in your tweet is an effective way to secure extra reach for your content and expose it to more people.
Additionally, doing so can increase your exposure to people who might not otherwise see it, and it can also attract attention from companies and/or other influential Twitter users who may retweet it.
11) Cross-Promote on Other Platforms
Having multiple outlets, such as Instagram, Facebook, LinkedIn, and YouTube, ensure that a wider audience can access and view your posts. Not only will you be building a larger network, but that same network can quickly spread your content and potentially cause it to go viral.
Social media marketing is vital in this kind of tactic by utilizing the power and reach of different platforms to push the visibility of your tweets.
Conclusion
Going viral on Twitter is not easy, but it can be done. By using the tips we discussed in this article, you can increase your chances of having posts reach thousands, even millions, of people. Keep experimenting with different methods and pay attention to what works best for you as an individual.