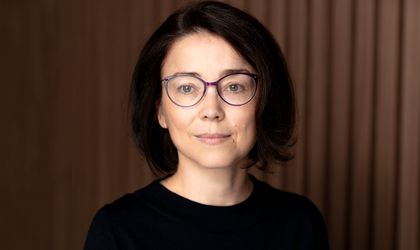 Filip & Company law firm announces the launching of the "Making a contribution" podcast – a place of dialogue between people with initiatives and projects focused on sustainable development.
"We believe that we create the future together and that what is important is both the values that we start from and that materialise in our choices, in how we imagine that future, as well as the understanding that such future will be the present for generations that are not sitting at the creation table right now. By this series of podcasts, we will put the light on people and projects that made it their purpose to have a positive sustainable impact on our society, whether by creating or revigorating a community, by education and development, environmental or civic actions", says Cristina Filip, managing partner at Filip & Company
The podcast episodes will be launched monthly, on the first Friday of each month. You can subscribe and listen to the podcast on any plaftform of your choice, including Spotify.
Filip & Company is determined to reach the Net Zero target by 2024 and is the Romanian law firm that joined the Legal Sustainability Alliance (www.legalsustainabilityalliance.com), an association of law firms that work together to take action in relation to climate change, by reduing its carbon imprint and adapting durable practices to protect the environment.