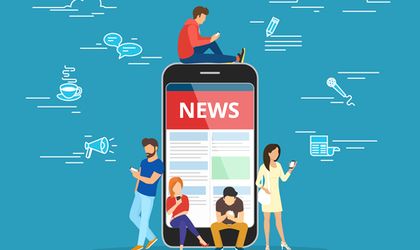 A study called Digital News Report, conducted by the Reuters Institute for the Study of Journalism, has found that fewer people are using Facebook to discover and discuss news, as messaging apps such as WhatsApp gain in popularity, the BBC reports.
The study, based on a YouGov online survey of 74,000 people in 37 countries, said the decreasing number of users accessing news on Facebook reflects concerns about privacy and the toxic nature of the debate.
Another factor was the recent changes made to Facebook's algorithms, which have de-prioritised news in user feeds and favoured posts by friends.
The report suggests young audiences are more likely to use WhatsApp, Instagram and Snapchat for news, partly due to a growing desire to discuss news in relative privacy.
The share among respondents of those who accessed news via WhatsApp tripled in four years, to reach 15 percent. This tended to be much higher in countries where it can be dangerous to express views in more open networks, such as Malaysia and Turkey.
In the US, news consumption via Facebook is down 9 percent compared to 2017.
The study also shows that concerns about fake news persisted, with 54 percent of respondents saying they were worried about the issue. The most concern was found in countries like the US, Brazil and Spain.
Trust in news overall stood at 44% – but only 34% of those surveyed said they trusted news they found via search, and fewer than a quarter (23%) trusted news on social networks.
Many news publishers are considering a move to paid-for content – but the report suggested the appetite for this was still mixed.
Photo: dreamstime.com