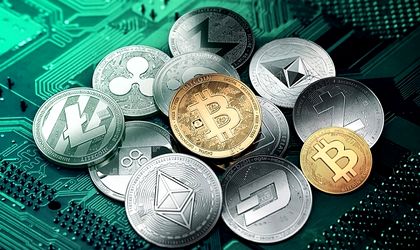 It's no big secret that the online gambling industry is continuously growing in popularity and value. According to a Bitcoin casino statistic page by CasinosBlockchain, the global online gambling market is expected to reach $153 billion by 2030, growing at a CAGR of 11.7%.
We all know crypto casinos and sports betting sites make millions in profits each year, but have you ever wondered how exactly do they do it? More importantly, which business model is more profitable?
To answer that, we decided to dive deeper into the world of online gambling, examine the latest data, and compare the business models of crypto casinos and sports betting sites. That way, we can, hopefully, determine which model has the potential for greater profitability.
Crypto Casinos: Business Model and Revenue Streams
Online gambling with Bitcoin is one of the latest trends in the gambling industry, and there are only a few steps needed before you can start a crypto-gambling site. Just like traditional online casinos, crypto casinos are hosted online, and the only difference between the two is that crypto casinos process payments in cryptocurrencies, while traditional online casinos operate exclusively in fiat.
Crypto casinos have two main streams of revenue:
House edge is a strategy that helps casinos stay profitable in the long run. It refers to a mathematical advantage the casino has over the players. The house edge is set either by the casino or by the game provider.
For example, a crypto casino may offer a slot game with an RTP of 97%. In this scenario, players are expected to win $97 for every $100 they bet, while the remaining $3 is how casinos make a profit.
The house edge can vary from one game to another, even if it's the same game from the same provider. That way, each casino can adjust the house edge of its most profitable and popular games, allowing the casinos to create strategies that work the best for their business models.
Of course, keep in mind that these changes cannot be done on the fly. More importantly, the casino must make sure they are not breaching the terms of their license.
On the other hand, player fees refer to the amount crypto casinos charge the players to process deposits and withdrawals.
Some crypto casinos don't charge any fees for processing payments, while most charge a flat fee, which is minimal and used only to cover the network transaction costs. With that in mind, the fee most often depends on the altcoin players use for wagering, and casinos do not make a profit from doing so.
Even though it is rare, casinos reserve the right to charge a flat or a percentage-based fee for every transaction, as long as it is outlined in the casino's terms and conditions, which is why players are always advised to read the fine print before depositing any money.
Sports Betting Sites: Business Model and Revenue Streams
Just like crypto casinos, sports betting sites have two main streams of revenue, which are odds margins and betting fees.
When it comes to betting fees, the principle is exactly the same as is the case with crypto casinos. Some sportsbooks charge no fees, others charge a flat fee to cover the transaction costs, and others set higher fees to make a profit, either by setting a flat fee or a percentage-based fee for every deposit or withdrawal.
Things get a little bit more interesting when it comes to odds margins since the odds are one of the reasons why one sportsbook can be vastly different from the other.
Every outcome in a sportsbook is represented by specific odds. In a football game, you will always see at least three results: a home team to win, a draw, and an away team to win. The probability of each outcome can be calculated by the following formula:
Probability = 1 / Odds
For example, let's assume that Real Madrid is playing Juventus. The odds of Real Madrid winning are 2.10, the odds for a draw are 2.90, and the odds of Juventus winning are 3.90.
If you calculate the probability of each outcome, you will get a 0.476 probability for Real Madrid to win, 0.344 for a draw, and 0.256 probability for Juventus to win, resulting in a total of 1.076.
Since the sum of all possible outcomes should be equal to 1, 0.76 in this scenario represents the house edge or the vig, which is how sportsbooks make a profit.
Market Trends and User Behaviors
Based on the latest data, cryptocurrency gambling is on the rise. According to Softswiss, around 36% of all bets were made using cryptocurrencies at the start of 2022, which presents a significant increase from the year prior, when only 26.30% of all bets were placed using crypto.
When it comes to sports betting, the average spend is also on the rise. In France, an average punter spent €226 in 2015 and €143 in 2020, while the average spend on betting increased to €303 in 2021. Granted, while the situation differs from country to country, statistics like these reflect the increase in average spending across the board.
Despite the increase in cryptocurrency use, crypto is still a far more popular option in crypto casinos than it is in sportsbooks. The latest data from Softswiss shows that around 43.3% of all wagers in crypto casinos were made using crypto during Q3 of 2021. During the same analysis period, only 1.24% of sportsbook bets were made using cryptocurrencies.
Profitability Analysis
Sports betting and online casinos are leading the charge when it comes to online gambling. According to Statista, sports betting accounted for approximately 40% of online gambling revenue in Europe in 2021. Unsurprisingly, online casinos are not too far behind, with 34%.
However, the situation is quite different when it comes to cryptocurrencies exclusively, especially when you consider how frequently the players use crypto to bet in casinos compared to sportsbooks.
For example, one of the most popular crypto casinos on the market, Stake Casino generated around 2.6 billion in revenue in 2022, according to the Financial Times. On the other hand, the Superbet Group, which is ranked 11th in the top 50 most powerful betting and gaming companies in the world generated €600 million in revenue in 2021.
In short, the probability of each business model is directly affected by the number of active players, as well as the percentage of those who prefer using crypto for either sports betting or playing in a casino.
Conclusion
Crypto casinos and sports betting sites have similar business models. In both cases, their main source of revenue is a balancing act between higher profits and a lower house edge—by lowering the house edge or providing better odds, crypto casinos and sportsbooks can stay ahead of the competition and attract more players.
So, does that mean both crypto casinos and sports betting sites are equally profitable? Well, not necessarily, especially since there are many other factors to consider.
If we exclude variables that can directly affect your profits, such as the number of players and the competition, for example, crypto casinos are far more profitable than sports betting sites simply because of how frequently crypto is used in crypto casinos.
The reason? Cryptocurrencies are extremely popular among casino players due to faster withdrawal times, increased security, and the transparency crypto casinos enjoy thanks to blockchain technology.
On the other hand, cryptocurrencies have not achieved the same level of adoption among sports betting fans who still prefer using fiat, making crypto casinos a more profitable business model at present.