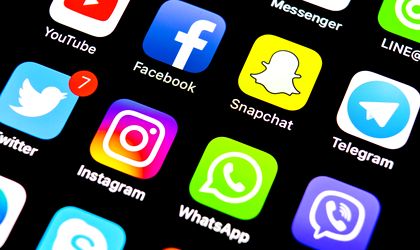 In the year 2023, it is pretty likely that the majority of businesses are using social media in one way or another. Social media has become an essential component for businesses around the world due to the fact that it allows businesses to connect with their audience, build relationships, and promote their brand.
Every business owner out there wants a robust social media strategy that will help his/her business become popular on social media but they are forgetting that to gain attention on social media, staying consistent is essential. In this post, we will discuss some of the tips for businesses to stay consistent on social media.
1. Define Your Brand
Businesses that wish to stay consistent on social media need to define their brand. Your brand represents who you are as a business, what you stand for, and what sets you apart from your competitors. Businesses can define their brand by clearly defining their brand's values, mission, work culture, and unique selling proposition.
Once businesses have clearly defined their brand, it will become easy for them to develop a social media strategy that aligns with their brand's message, values, mission, and culture.
2. Create a Content Calendar
The next tip for businesses to maintain consistency on social media platforms like Facebook, OmeTV, Instagram, and Twitter is to create a content calendar. A content calendar is a schedule of the content that you plan to publish on your social media channels across various platforms. A content calendar ensures that you have everything planned out and organized beforehand so that you can maintain consistency.
Although creating a content calendar isn't child's play, businesses can start by identifying their social media goals and objectives. Next, they should determine the type and format of content, such as images, videos, blogs, or animations, that they want to publish. Finally, they should use a scheduling tool to plan and schedule their content in advance. By doing so, businesses can maintain consistency on social media.
3. Use a Consistent Voice and Tone
The consumers of today are much different from the consumers of a few years ago. Nowadays, if you aren't consistent with your voice and tone across various platforms, consumers can recognize it easily. Businesses that wish to achieve consistency across social media platforms should use a consistent voice and tone that align with their brand's values and personality.
Businesses can develop a consistent voice and tone on social media by identifying their brand's personality and developing a style that matches their brand's values. In addition, all team members should follow the voice and tone as outlined in the company's style guide.
4. Maintain a Consistent Visual Identity
Maintaining a consistent visual identity is essential to stay consistent on social media platforms, be it Snapchat, Instagram, or Omegle. Your visual identity, including your brand's colors, fonts, and imagery, speaks volumes about your brand, and it is important that you stay consistent with your brand's visual identity to build brand recognition and trust among the audience.
Brands can maintain a consistent visual identity by developing a style unique to their brand, using similar templates for social media posts to ensure that their content design is consistent, and ensuring that all team members who contribute to their social media accounts understand the importance of maintaining a consistent visual identity.
5. Stay Up-To-Date on Social Media Trends
Nowadays, consumers expect brands to stay up-to-date with the latest social media trends and behaviors. Social media is constantly evolving and ever-changing, as there is a new trend coming out every single day. Therefore, it is important for brands to stay up-to-date on social media trends, algorithms, and audience behavior to maintain consistency on social media.
Businesses can stay up-to-date on social media trends by following social media influencers and leaders across various platforms. They can attend social media conferences and events to stay informed about the latest changes in algorithms and best practices for going viral on social media. Lastly, businesses can experiment with new social media features and formats to see what works best for their audience.