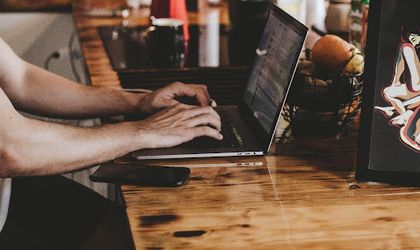 Whether we care to admit it or not, a majority of people love watching various types of videos, shows, movies, and many other forms of online entertainment, especially now when we have Netflix, Amazon Prime, Hulu, and other streaming services.
But has it ever happened to you, even with YouTube that once you click on a certain video, you get a message that particular content isn't available in your country? So what does this message mean?
It means that you are dealing with geo-blocking which is something that many of us have experienced at some point. So, does it mean that now you should miss out on so many interesting things because of it? Definitely not! With these tips, you will successfully avoid these restrictions.
Smart Ways To Bypass Geo-Restrictions
Say Yes To VPN
Without a doubt, we can confirm that Virtual Private Networks are one of the best and most popular methods when it comes to avoiding geographical restrictions. So what's so good about them?
Namely, with their help, you will be able to efficiently hide real IP addresses by using the IP address of the VPN server you connect to. So this just goes to show that any site you connect to when utilizing a VPN will only be able to see the virtual private network server's IP address.
This is truly an amazing thing! So for instance, if you want to watch Hulu in Romania, or in any other country that doesn't have access to it, and you manage to connect to a US-based VPN server, practically every web page you access is going to think you are coming from the USA.  Bear in mind that since a virtual private network employs encryption to make sure your online connections are secured, there's a chance your online speed might become a bit slow.
Now, this doesn't mean that it's going to be drastically slow, or in some instances, something like this doesn't even occur, but it's definitely worth mentioning so that you do not think it's something more serious.
The Onion Router (TOR) 
Another amazing way to hide your location while on the internet is to turn to Onion Router. What does this represent? Namely, it can be defined as a free-of-charge service that is capable of hiding your IP address each time you request or send data on the internet.
Furthermore, your online traffic goes between several relays which makes sure that your digital fingerprints are not visible at every moment. Now, although many people find Tor to be extremely useful, remember that it is certainly not as reliable as a virtual private network.
Additionally, ISPs can block relays if they are uncovered, which means that you will later have to deal with slow connection speed. Besides, at times, governments can completely block Tor. Another thing that's worth mentioning is that even though this tool offers great security and privacy features, sadly, not everybody can utilize them. 
How come? Well, that's because many authorities are constantly trying to find a way to identify and then block Tor relays because they want to prevent users from having open access to the internet. 
On a more positive note, if you've found that Tor is no longer accessible to you, however, you still want to employ it, you can always try to break through the censorship.
A Proxy Server May Not Be A Bad Idea
A proxy server can be defined as a mediator between the cell phone, computer, or any other device that uses the internet and another server from which a person requests the service. Furthermore, it utilizes one of its IP addresses to gain access to the page that was requested by the client.
Additionally, it employs local caching to bring quicker responses to the cached sites. So what does it mean? It means that if it notices the demanded page in the local cache of a web page that was previously visited, it goes back to the client without forwarding the request. 
Now, is a proxy server the best possible option when it comes to bypassing geographical restrictions? Although it's a solid one, it's definitely not as good as a VPN. Why is that? Well, it's because sometimes a lot of servers become overcrowded which leads to serious downtime. Moreover, with the proxy site, you are not able to access the content that Hulu or Netflix offer. 
The truth is, it's sad when the country you are coming from works against you and when because of it you are not able to fully enjoy online things. Therefore, we decided to provide you with these tips so you can have the best possible experience and watch whatever you want.