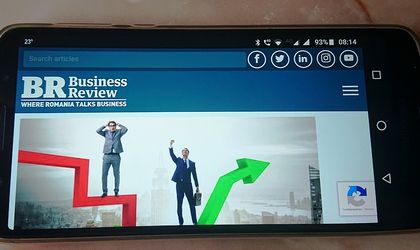 It is quite amazing to say that budget smartphones are not what they used to be! And in a good way! I have tested a Motorola G6 Plus and the phone is just one more reason for me to say that. What we see this year is the upgrading the performances of the budget phones to the point where they can match high-end ones.
Moto G6 Plus, the big brother of the G6 generation, is one of those phones. For RON 1,250 you get a lot of a smartphone and for daily routine is very close to a RON 4,000 device.
Lenovo launched the trio (G6 Play, G6 and G6 Plus) a few months ago. Is the next generation of G models, budget phones meant to cover many niches of the market. The idea behind G4 and G5 series was the same, but the devices were what you paid for: usable, but not great.
This changes with G6, while Lenovo powers up the devices. The G6 Plus is the best of them and that is visible in the price-tag also; G6 costs around RON 950, but the difference you pay for the G6 Plus is justified by what you get.
The first is that G6 Plus has 64GB of storage versus 32GB on G6. For the operating system and all the apps you use, the storage needed is about 20GB, so every bit of extra-space is more than welcome. There is also a hybrid slot for a micro SD card (uses second sim slot) if you need more space.
Design and performance
The downside of the G6 Plus? Is big! Is almost as big as Samsung Note 9, but only with a 5.9 inch screen so you need big hands in order to use it with just one of them. But this is the trend the smartphones are going (bigger and bigger) and customers are not really complaining. Compared to Sony XZ 2 Compact that I use on a daily basis, it looks like a "big brother" on steroids.
But it looks and feels premium with a comfortable design. The curved back is made of Gorilla Glass is just as glossy as you would expect which means a magnet for fingerprints and greasy marks. But the phone comes in with a transparent silicon back-cover which solves the problem of marks and slippery.
The fingerprint reader in on front, beneath the display, and it works very good. It is a better placement for when you want to unlick the phone while on the table, unlike the rear-placement. The phone also has a USB-C port and a headphone jack.
The processor is Qualcomm Snapdragon 630, fast enough for a smooth experience through the day. With the help of 4GB of RAM it can run some games, not flawlessly but ok.
The screen is a Full HD+  with vibrant colors, set by default to Vibrant (where I left it because it was the best in the daylight).
Moto G6 Plus comes with a raw Android 8.0 Oreo and just a few apps, like Outlook and Linkedin (that can not be uninstalled). It has also a high level of customization; the front button is a one-button navigation and you can set gestures that can access the camera app or something else.
Alternative display keeps he screen open if you are looking at it; this is particularly good when you watch a video on Instagram for example. Also, it has the ability to sense if you are reaching for the phone so it opens the notification.
Camera and battery
The camera is the downside of the phone. As expected, at this level it still can not take pictures in low light with a good quality and it is also sometimes slow on focusing, meaning delay before taking the picture.
The dual-camera on the back is a 12-megapixel sensor paired with a 5MP one, with a aperture of f/1.7, slightly bigger than the one on G6. It has good quality for pictures in daylight, sharp and vibrant photos.
The battery has a capacity of 3,200mAh that can go all day without recharging. Mail, Facebook, Whatsapp, music, maps, browsing, Youtube plus some apps that are not used every day – it can stand with no problem to all of them and still end the day with 20 – 30 percent.
So, if you are looking for a phone and you don't want to spend too much, Moto G6 Plus is perfect.