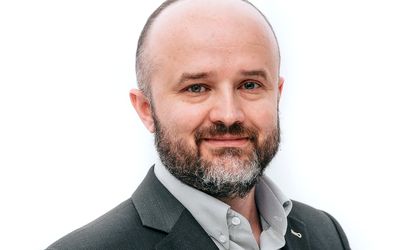 LIFE IS HARD, the AeRo-listed technology company, announces another quarter of increased financial performance. The company recorded a turnover of 6.88 million lei, 14% higher compared to the previous year, and significantly improved its net profit level, reaching 1.64 million lei, an increase of 384.18% compared to the reference period.
The largest contribution to the turnover is made by the Insurance division, where the business volume in the first quarter amounts to 3.4 million lei, and LIFE IS HARD is counting on the potential of this regional industry to support the development of its innovation capacity, a strategic approach started this year.
"Over the last 3 years, our efforts have been focused on growing the competencies of the LIFE IS HARD ecosystem, which today has specialized divisions on telecommunications, insurance, e-commerce, and financial services. From 2023 we are entering the stage of increasing their relevance so that LIH's operating capacity has the greatest possible impact in the market", says Cătălin Chiș, CEO and Chairman of the LIH Board of Directors.
The performance of the entire LIFE IS HARD ecosystem is also on an upward curve, with improvements across all relevant financial indicators. An indicative consolidation of LIH figures and its holdings (Performia Finance – 40%, respectively Innobyte Solutions – 100%) reveals several significant pluses, illustrated here:
LIH, the first Romanian technology company listed on the BVB, AeRo market, started from a market value of 6.37 million lei, and reached, now, a capitalization of 53 million lei. The company aims to reach the threshold of 100 million lei capitalization and to increase the value generated for shareholders at each stage of development.
LIFE IS HARD has recently decided to distribute free shares in the amount of 4 mil. lei to shareholders registered on 15.06.2023, and the distribution is based on the profit for 2022.
In 2022, LIH also started the process of transforming employees into shareholders of the company through SOP programs, an approach that has led to increased staff retention and will continue this year.