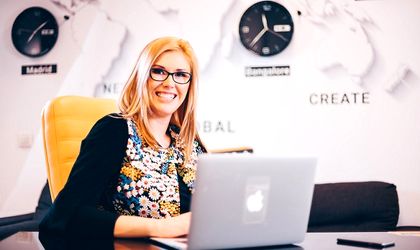 Revolut, the fintech company that recently became a "unicorn" after obtaining a Series C investment round of USD 250 million, has recruited Irina Scarlat, ex-Lead Marketing Manager at Uber, to lead their operations in Romania.
Irina Scarlat has over seven years of experience in technology, marketing and project and team management. In the last two years she's been the head of Uber's marketing team in Romania, where she defined local strategy and was actively involved in various strategic initiatives at a regional level. Among her achievements are the launch of Uber in three new cities, the tenfold increase in the number of users and developing the marketing team from scratch.
Scarlat's main objective as Country Manager at Revolut will be to develop the Romanian market and increase the service's user base from the current 25,000 to over 100,000 at the end of the year.
Revolut's headquarters in Romania will be at TechHub Bucharest, at the centre of the tech professionals' community.
"I chose to join Revolut because it's 'the next big thing' and I want to play an active role in developing the service and being part of the finance-banking system revolution. I was convinced by the fact that Revolut is a digital service which uses state-of-the-art technology and, at the same time, a company that puts people first. The product solves real issues for its users: it helps them spend and transfer money anywhere in the world, using the real exchange rate. It is easy, convenient and fast. Over 25,000 people are already using the service and have spent over 3 million dollars, and saved USD 150,000 that would have gone towards hidden fees if they had chosen a traditional bank," said Irina Scarlat.