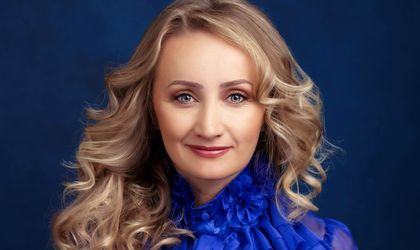 European leader in the BPO sector, Webhelp pursues its development strategy in Romania and adds to its portfolio a new client, an American giant, specialized in internet services and products, cloud computing, software and hardware and online advertising technologies. Thus, the company, based in Victoriei Square, is now recruiting IT specialists.
In the next six months, Webhelp is recruiting more than 300 specialists including: 52 IT professionals, 30 professionals in Finance/Accounting, Human Resources, with or without management experience and over 250 BPO specialists, who will serve market-leading companies in the Fintech, Retail, Telecom and Travel industries.
" Contrary to the trend in our industry, the pandemic has meant for Webhelp new customers, new capabilities and an expanded team. From March 2020 to date, 5 major global brands have trusted our professionalism and chosen us to manage their client relationships. Now, thanks to this new client, we are accessing a new business sector for us, IT. A major opportunity for our business to leverage and showcase our technology expertise, and a fantastic career opportunity for IT specialists who choose to join us and work for this Webhelp client.", states Raluca Leonte, General Manager Webhelp Romania.
Most opportunities are for candidates who know English, French, Italian, Spanish or German, but there are also a generous number of job openings for Russian, Polish, Dutch, Turkish, Greek, Czech or Slovak speakers. A team of more than 16 foreign language speakers will be recruited in the coming months.
"Out of the over 300 jobs available, 200 are targeted at entry-level candidates or fresh graduates with learning potential, motivation, positive attitude and team spirit. 150 of these are open at the Bucharest site, with the remaining 150 vacancies available at the Iaşi, Galaţi and Ploieşti sites. More than a quarter of all the vacancies are remote. It's a model that we intend to continue and adapt according to the wishes and the needs of our team", said Oana Roman, the company's Human Resources Director.
Since the start of the pandemic and until now, Webhelp has created over 500 new jobs. More than 70% of the company's employees work remotely.
Webhelp has been present in Romania for 21 years, with a team of over 2000 people working in its 4 offices in Bucharest, Iași, Ploiești and Galați.
Making business more human for the world's most exciting brands
We live in an era of fast connectivity and AI. Today, human experiences have even more power to make businesses come to life in customers' hearts and minds.
Webhelp is committed to making business more human.
It's through this commitment that Webhelp enriches customer experience, and designs business solutions that create value for the world's most exciting companies.
Webhelp is a partner across a range of services including customer experience solutions, social media moderation through to payment services, in over 80 languages
Hundreds of brands across the world trust Webhelp because of their people, the culture they work in, and the ideas and technology they put to work.
Webhelp believes that Emotional Intelligence creates a lasting impact, and their skill in marrying a differentiating human touch to the right technology is what makes a real difference for their clients.
By choosing Webhelp they access the passion and experience of more than 75,000 game-changers from more than 170 locations in 51 countries. Each one determined to bring their own intelligence, empathy and experience to the table every day.
Webhelp invests in people and the environment they work in, because they know that when people thrive, it has a powerful impact on them, their customers and on their partners' business.
Webhelp believes that making business more human leads to a better customer experience – and a healthier bottom line.
Webhelp is the European leader in the BPO industry, with a revenue of more than €1,6B in 2020, and aims for a global leadership position.
Webhelp is currently owned by its management and GBL, a leading global investment holding, as of November 2019.