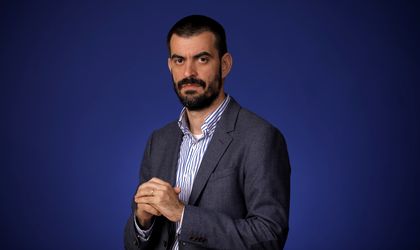 Apparently, the tech industry seems to be favored during this period. However, let's not forget that there are technology companies that serve customers in industries that have suffered enormously. Let's take the hypothetical case of an enterprise IT systems implementation company for the HORECA or the travel industry. Obviously, if the dependence on those customers was high, they suffered significantly. Therefore, not all technology companies have been immune to the impact. In addition, the vast majority of customers postponed the new projects. For the B2B area, most likely, the impact on technology companies will be felt with greater intensity in the third quarter.
Connections, leader on the digital transformation market in Romania, maintained its revenues and managed to continue its activity in the conditions of the crisis generated by the COVID-19 pandemic. Unfortunately, the projects that were supposed to start in the next period have been suspended and the big question is how customers will manage investments in the coming months, in an uncertain and totally unpredictable climate, which the current professionally active generation has never met. Being a technology company, Connections had all the resources available and the entire infrastructure ready for remote work. Basically, they generalized an already functional practice in many teams. A large part of the employees worked in this way 1-2 days every week.
After the end of the health crisis, many situations will be changed: the digitalization of the administration will be irreversible, many physical services will be replaced by online, consumer behavior will be affected in the long run.
"It might be time for Romania to bet on technology and encourage large investments in this sector – both data center facilities (see the example of Poland where Microsoft has just announced a $ 1bn investment) and relocations of service centers of multinational companies. Then, the state's appetite for funding innovation and, implicitly, for strengthening ecosystems such as university research / private environment, should increase rapidly", said Bogdan Florea founder and CEO of Connections.
Software robots have already been replaced by integrated intelligent automation platforms. This means that digitization will occur using an extensive repertoire of tools, including software robots. But not only.
"We are already talking about machine learning and smart analytics, and probably soon, artificial intelligence. This set of tools of the future – triple-A trifecta: automation, analytics, artificial intelligence – can greatly simplify the lives of companies, pushing humanity to create added value, to move away from repetitive and low-impact activities, and to migrate to the creative realm," adds Bogdan Florea.
Indirectly, the exit from the crisis would be faster, when people will leave their routine jobs and contribute to the adaptation to the new post-COVID-19 conditions and to new business models.
Connections has automated business processes in various industries – Banking & Financial Services, Energy, Healthcare, Insurance. Obviously, companies that already had a high degree of automation and digitalization, for example through the implementation of RPA solutions, made the transition to remote work much easier, had a lower dependence on staff and were able to adapt easily to the changes brought about by the crisis. The adaptation of the business model to the new conditions was much faster and this created a consistent competitive advantage.
"Digitalization has the great advantage that it helps us preserve our laziness and bring about progress. It helps us get rid of routine and irrelevance in our jobs and force creativity to come to the surface," said Florea.
The crisis requires adaptation and new paradigms.
"If, when the lockdown started, practically overnight, instead of revitalizing unrealistic business continuity plans, companies would have been digitalized and therefore operationalized in remote work mode, perhaps people would have had more time and energy to quickly design new delivery models, to contribute their creative side and to compensate for the negative effects. Imagine a bank, where the staff had to work for two weeks to accommodate remote work. During these two weeks, many more valuable activities could be imagined for the bank's business: for example, calling customers and trying to understand the challenges they go through, adjusting repayment schemes, etc. Maybe they could save something from cash flow, maybe they could find customers who would have agreed to pay the installments if they got interest reductions. In reality, many banks fought for staff to be able to work from their laptops at home, and the state postponed customer rates", explains Florea.
Connections is a leader on the digital transformation market in Romania, with 300 employees, offices in Bulgaria, Serbia and plans for global expansion. The company specializes in Intelligent Automation, IT Infrastructure Support, Digital Business Process Management and Software Development On Demand. Connections' clients are global companies and medium-sized Romanian companies from industries such as Banking, FMCG, Oil & Gas, Telecom and Retail. Starting with July 2018, Connections signed a partnership with UiPath, the Enterprise Robotic Process Automation (RPA) platform with the fastest customer adoption worldwide, with which it has already successfully implemented robotic automation processes in key industries.
At the same time, Connections has invested over 200,000 euros in the development of a fintech open banking platform meant to integrate the APIs made available by banks in Romania, with the enforcement of the Revised Payment Service Directive (PSD2), which obliges banks to give access to information regarding bank accounts for payments accessible online to third parties who can develop their information services, payments and offer other financial services to the clients of the banks. Connections ended 2019 with a turnover of USD 7 million.