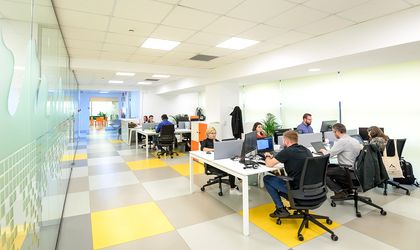 Endava, one of the 5 biggest software companies in Romania by 2018 turnover (RON 501.8 million) has announced the opening of two new offices in Timisoara and Brasov, reaching a total of seven development centres in Romania. Its five existing offices are in Cluj-Napoca, Iasi, Bucuresti, Pitesti and Targu-Mures.
The company had over 2,790 employees in Romania at the end of March 2019. It has already started to recruit more people in areas like software architecture and development, automation testing, business analysis and business intelligence, for both Timisoara and Brasov. The Timisoara office will also cover the service desk area.
"The expansion to Timisoara and Brasov is part of our company's development strategy, as Endava already has a regional hub here. The skills of software engineers, the quality of technical universities and the high growth potential convinced us to choose these two cities for the newest Endava delivery centres in Romania," said Claudiu Constantinescu, Endava's Regional Manager for Central Europe.
"The culture at Endava is centered around people and the continuous development of their careers. We rely on their desire to reach technical excellence and we support them through the internal projects we implement locally and globally. In Brasov, we'll expand the successful model we have in Pitesti by supporting the development of the local software community from the first years at university to building successful international careers. This project was enthusiastically embraced internally too, as some of our colleagues in Bucharest, Iasi and other offices have decided to move to Brasov to set the foundations of the team that can support the future development of this centre," said Roxana Circu, Delivery Unit Manager for Bucharest, Pitesti and Brasov.
Endava is a public IT services company with over 18 years of experience in the field, having listed on the New York Stock Exchange in July 2018, and had a market cap of USD 2.03 billion on June 12, 2019. The company works with some of the best known brands in industries like Financial, Insurance, Telecoms, Media and Technology, Retail and Consumer Goods.