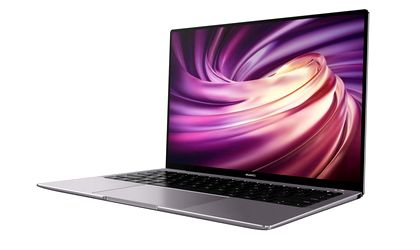 Huawei launches the Matebook notebook range in the Romanian market. Starting March 8, the Matebook X Pro 13.9-inch, 13-inch Matebook 13 and 15.6-inch Matebook D notebooks can be purchased from Huawei Authorized Partners at prices ranging from RON 3.399 to 7.499.
Matebook X Pro
The 13.9-inch Matebook X Pro, the first FullView notebook that marked the start of Huawei's PC industry, incorporates innovation and performance into a great design. Only 14.6 mm thick and weighing 1.33 kg, the MateBook X Pro is remarkable as a device designed especially for professionals who are always on the move.
With thin frames on all sides, the Ultra FullView screen reaches a 91 percent aspect ratio. Built on LTPS technology, the 13.9-inch Ultra FullView screen has a 3: 2 display ratio and supports a 3K (3000×2000) resolution and 100 percent sRGB color, providing a more engaging entertainment experience.
The laptop also benefits from the Fingerprint Power Button technology and has the embedded camera in the keyboard that ensures user privacy and, at the same time, magnifies the display surface.
In addition, MateBook X Pro is equipped with a 57.4 Wh battery and due to Huawei's energy-saving features, users will be able to enjoy a 12 hour battery life with 1080p video playback, 14 hours of normal office use, and 15 hours of internet browsing.
Huawei MateBook X Pro is also the priciest at a recommended price of RON 7,499.
Matebook 13
The new Huawei Matebook 13, launched earlier this week at the Mobile World Congress, is particularly targeted at graduates and young professionals looking for affordable, affordable devices. The notebook redefines display, performance and interconnection standards on the 13-inch terminal segment.
With Huawei Share 3.0 technology, the laptop allows smartphone connections that redefines how devices can interact and interconnect. MateBook 13 features a 3: 2 FullView display with a 10-point multitouch option and a 88 percent screen ratio. It also supports the ability to capture screenshots using three fingers.
The laptop comes with an updated version of the Fingerprint Power Button technology, which integrates the fingerprint sensor into the power supply and allows you to switch the device on and off in one go. Combined with BIOS optimizations, this innovative solution simplifies the boot-up experience of the device and allows users to instantly use the notebook. The fact is that $2000 laptops are designed to be as powerful as possible.
Huawei Matebook 13 will cost between RON 3,999 and RON 5,199, depending on the configuration chosen.
Matebook D
With only 16.9 mm thick, the 15.6-inch Matebook D combines remarkable performance with stylish design and stunning sound. The altpop features a FHD IPS display, 1920 x 1080 resolution, 178 degrees viewing angle and a 16: 9 aspect ratio.
Matebook D is available in two configurations, the starting price being RON 3,399.
The three laptop models will be available online or directly from Altex, Flanco, eMAG or Orange but also from Huawei Authorized Distributors.