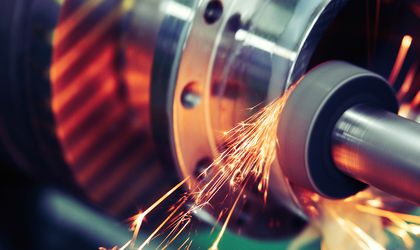 Computer numerical control (CNC) precision machining produces multiple complex parts needed in many industries. Although automation works for several applications, numerous industries require custom-made parts for particular purposes. The ability to properly create and design pieces with a computer encourages various companies to utilize CNC precision machining for activities. 
Everything, from the medical field to the maritime industry and other industries, relies on machining components. Due to the rise of both machines and computers, precision machining services, such as Moseys precision machining company, provide high-quality precision machining services that allow for better intricate custom-made designs than other production processes can accomplish. 
With the benefits of the precision machining process, including quicker development and manufacturing, more significant and guaranteed accuracy, and removal of human error, many manufacturers are saving money and time by providing their factories and workshops with CNC machines. 
To enlighten you about this process, below are the top industries that benefit from CNC precision machining.
The medical world is among the industries that benefit from precision machining. Hip replacements have become much more accurate using CNC-produced replica hips instead of the traditional replacement method. On top of being more precise in shape, CNC hip replacements are long-lasting, and manufacturers can make them much faster than the conventional versions. By eliminating the likelihood of human error, medical professionals also eliminate the possibility of a required second operation. 
Besides that, dental practitioners need to recreate the identical shape and size of a cavity that must be veneered or crowned. Precision machining—coupled with 3D imaging techniques—can accurately recreate such a small shape and size, making dental procedures much more manageable for patients and dentists. 
Furthermore, precision machining also has a significant impact on surgical implants. Patients who require surgical implants in the body to strengthen or replace broken bones used to need cautiously hand-crafted items fitting for them. These items were time-consuming to make and accurate to only a certain level. But with CNC precision machining, manufacturers today can produce even the most miniature and complicated surgical implants quickly and with better accuracy. 
Precision machining is a critical part of the aerospace industry. This industry has plenty of high production patterns for CNC precision machining aerospace components and more rigorous safety controls. That explains why the aerospace industry demands that performance, tolerances, and dimensions are the most secure and optimal for every piece to ensure that these components don't collapse in flight. A single defective part can cause the loss of a significant amount of capital in aircraft and space stations. 
Through advanced CNC precision machining equipment, skilled manufacturing services can create aerospace prototypes and end-use parts for aerospace companies. In collaboration with aerospace-class metals and plastics, precision machining systems ensure that completed aerospace prototypes and components are strictly up to standards. 
Furthermore, when thinking of space flights, aerospace companies like NASA are the first to come to nearly everyone's minds. These companies design and produce the most industrialized rockets and spacecraft for separate missions.  
Accordingly, spacecraft CNC machining plays a critical role in their capability to do this. This process is crucial to responsibly produce the most minute parts, ensuring the safety of the team and the spacecraft itself. 
The oil and gas industry needs better-machined components that fit accurately to produce the enormous machines utilized in refineries on drilling devices. A cylinder may not reload without a better fit component, or a piston may not create force. To attain efficiency, oil and gas companies need CNC precision machining components.
Furthermore, oil platforms are another area where components must have a high tolerance. Compared to other facilities, drilling devices are in separate places. If a precision machining part fails to function as it should, getting a repair or replacing it could take a few days away from oil and gas production. But with precision machining, components created for using oil rigs are functioning excellently.
The marine industry continues to operate due to the various parts produced with CNC precision machining it utilizes. With so many components on watercraft that need premium material, precision machining is a means to make those parts efficiently.
In contrast to other industries, the marine sector requires most things to have water resistance as most parts will have exposure to water or to a humid condition around rivers, lakes, and the ocean—which can wear out watercraft parts. Considering that most circuitries don't operate sufficiently in the presence of water, electrical equipment will require special attention.
Fortunately, precision machining helps the marine industry through its capability to produce many components on boats that accurately fit with others.
Conclusion 
All in all, CNC precision machining remains a valuable means of production for various industries. The ability to produce intricate pieces out of multiple types of materials, apart from wood and metal, makes precision machining processes the desired option for those industries that need customized parts.