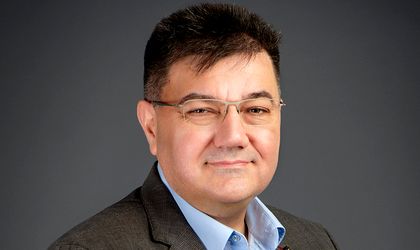 After a summer that brought intense flooding in Western Europe and China, heatwaves and wildfires in North America, Southern Europe and the sub-Arctic region, it became clear that global warming is a serious threat and it is here to stay.
Macro commentary by eToro analyst for Romania, Bogdan Maioreanu
The fossil fuels industry is often accused by environmental organizations of not doing enough to fight climate change. More than 20 leading global investors, with roughly $10.4 trillion of assets under management released at the end of last week a document that sets minimum expectations for what must be included in net zero transition plans from oil and gas companies. This creates a standard in corporate reporting to meet investor expectations for credible and comparable company net zero transition plans.
A group of European oil and gas companies, including BP, Eni (E), Repsol (REP), Shell (RDS.A) and TotalEnergies (TTE), agreed to participate in a pilot program with the investors to test the standard, suggesting that the industry is somehow willing to to improve the current situation.
The industry giants are facing a probe in the US Congress regarding alleged disinformation about the role of fossil fuels in global warming. In letters sent to the industry executives, the House Oversight committee requested companies' internal documents and emails on climate policy, going back to 2015. In addition, top executives from Exxon Mobil (XOM), Chevron (CVX), BP and Royal Dutch Shell (RDS.A) are called to testify next month. The inquiry started initially on Exxon after a senior lobbyist was caught in a secret video recording saying the company had fought climate science through "shadow groups." The company denied this. However, according to the New York Times, in a letter addressed to Warren Dodds, the committee is "concerned that to protect [its] profits, the industry has reportedly led a coordinated effort to spread disinformation to mislead the public and prevent crucial action to address climate change".
Earlier last week, a report from Carbon Tracker think tank warned investors that Oil and Gas companies have not woken up to the "seismic implications" of the International Energy Agency findings that if the world aims to limit global warming to 1.5 C, no new investment in new oil and gas production is needed.  "Companies and investors must prepare for a world of lower long-term fossil fuel prices and a smaller oil and gas industry, and recognise now the risk of stranded assets – assets that will be terminated before the end of their economic life – , that this creates", said Mike Coffin, one of the report co-authors. This risk can exceed one trillion USD. In May, the same organization discovered that none of the 10 largest Oil companies in the world had plans fully aligned with a net zero carbon budget.
Another red flag came from the Production Gap report that calculated a yearly decrease in production of fossil fuels of 6% necessary for keeping the 1.5C target by 2030. However, the current plans are showing an increase in production by 2% per year until 2030 resulting in a more than double the production consistent with the 1.5°C limit.
The net zero standard set by IIGCC last week, is the product of engagement between oil and gas majors and more than 20 leading investors with assets in excess of 10 Trillion USD. It sets minimum expectations for firms across a series of areas, including emissions targets, decarbonization strategies, capital expenditure, governance and disclosures. "Although it has not set a deadline for companies to adhere to the standards, investors are willing to vote against transition plans and the appointment of certain directors if they feel company boards are not doing enough", said Adam Matthews, chief responsible investment office at the Church of England Pensions Board. A precedent had already taken place in May this year when an activist investor with only 0.02% of the shares in Exxon managed to get elected three new directors after criticizing the company's commitment to fight climate change.
It is still unclear how a decrease in production can be achieved in the short run since in Europe the prices of energy are on the rise due to scarcity combined with explosive demand. But the process started last week with the new standard is aiming to create a clear set of principles to compare progress across the industry, helping investors support the leaders and intensify efforts with the laggards in their decarbonization efforts. Plans must account for all climate impacts arising from their activities, across all divisions, regions and equity stakes and not on selected ones like it is happening now.
Oil and Gas is a popular industry for investors. According to the Retail Investor Beat, 37% of the Romanian investors are interested in the Oil and Gas Industry considering it offers one of the best opportunities in the next three months.