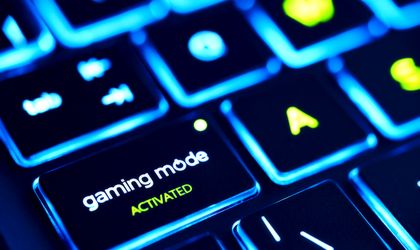 Introduction
The gaming industry has seen significant growth in recent years, and with it, an increased interest in incorporating Artificial Intelligence (AI) into the development and design process. Particular that has seen a rise in the use of AI is audio, video, and data annotation. Audio annotation companies are using AI algorithms to automate the tagging and labeling of audio files, making it easier for game developers to add sound effects and music to their games. This article will explore the current and potential future applications of AI in the gaming industry.
Automated Game Design
The automated game design uses artificial intelligence (AI) algorithms to generate and optimize game content, mechanics, and rule systems. This can be done using AI algorithms that can learn from data like player data and develop new content based on that data. This has the potential to significantly speed up the game development process, as well as to create new and unique game experiences. Using AI to analyze player data, developers can create more engaging and enjoyable games, making the game development process more efficient and effective. Automated game design can also be used to generate different versions of a game to test and identify which version is most successful, which can help developers to create games that are more likely to be successful in the market.
Slashing Costs
Another benefit of using AI in automated game design is the potential to lower costs. Traditional game design can be time-consuming and costly, requiring a large team of designers, developers, and artists to create game assets and mechanics. Using AI can reduce the need for a large team, as the AI algorithms can perform many of the tasks that human designers would generally do. This can lead to significant cost savings and a faster turnaround time for game development. AI can also optimize game design, reducing the need for costly post-release updates and patches. By lowering costs, AI has the potential to make game development more accessible to smaller studios and independent developers, which can lead to a more diverse range of games in the market.
Data annotation in Gaming Industry
The use of data annotation in the gaming industry is becoming increasingly important as the use of AI in game development grows. Data annotation is the process of labelings and tagging data, such as audio and video files, so that AI algorithms can learn from and use that data. One specific application of data annotation in the gaming industry is video labeling. Video labeling involves tagging and labeling video footage, such as gameplay footage, to train AI algorithms in facial recognition, object detection, and scene understanding. This can improve character behavior, NPC interactions, and game optimization.
Another application of data annotation in the gaming industry is text data annotation, which involves tagging and labeling text data, such as user reviews. To train AI algorithms in sentiment analysis, which can help game developers understand player feedback and improve the player's experience. Using data annotation in the gaming industry can lead to more immersive and personalized gaming experiences and more efficient and effective game development.
Conclusion
In conclusion, Artificial Intelligence (AI) has the potential to greatly impact the gaming industry by allowing for more immersive and personalized experiences, as well as more efficient and effective game development. Additionally, the future potential for AI in areas such as personalized gaming experiences, virtual reality, and multiplayer gaming is exciting. However, it is important to be aware of the challenges and ethical concerns surrounding the use of AI in gaming, such as data privacy and security, bias and fairness, job displacement, and addictive behavior. By understanding these challenges, we can work towards finding solutions and ensuring that the integration of AI in gaming is done ethically and responsibly. With technological advancements, AI can potentially empower the gaming industry's future.