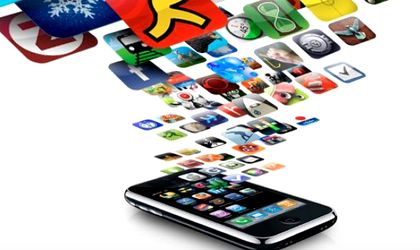 Global consumer spending on App Store and Google Play went up to USD 18.2 billion in the third quarter of the year according to Sensor Tower data, a 22.7 percent increase compared to the same quarter of last year. Apple store of apps have a market share of 66 percent of the total having a big advance in front of Google store.
App Store recorded revenues of USD 12 billion, a growth of 22.7 percent from a year ago, while Google had revenues of USD 6.2 billion with a 21.5 percent increase.
The total number of apps installs went up to 27.1 billion, a 10.9 percent increase from last year. Here is where Google have the edge, offering a huge number of free apps. Combined with the growing number of lower-cost Android devices in developing nations, Google Play reached 19.5 billion apps downloaded in the third quarter, an increase of 14.3 percent over the same quarter from 2017. On iOS there were 7.6 billion apps downloaded, reaching a growth of 3.1 percent.
But due to the fact that apps on iOS are not free and the customers are from developed countries, App Store has more revenues.
Netflix registered the highest revenue in the world in the non-game mobile app, a total of USD 243.7 million across both platforms. Tinder and Tencent Video are o the following places.
Mobile games spending increased 14.9 percent to USD 13.8 billion or 76 percent of all app revenue across both platforms in the third quarter. App Store accounted for USD 8.5 billion and Google Play for USD 5.3 billion.