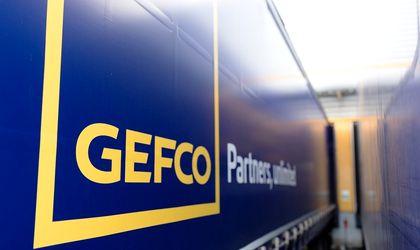 Gefco Group, a multimodal supply-chain solutions and the European leader in automotive logistics, is supporting customers with Gefco Visibility, a secure and customised web portal developed by WiseTech Global, where users can manage all freight forwarding shipments from booking to invoicing.
WiseTech Global is a global developer of cloud-based software solutions for the international and domestic logistics industries. Its flagship product, CargoWise One provides logistics companies with a comprehensive end-to-end solution to improve integration, automation, and communication across the supply chain.
With Gefco Visibility, the company has implemented this solution for its own customers to simplify the management of freight shipments, allow them to collaborate more effectively with their ecosystems and streamline processes. The solution enables customers to manage air, sea, road or rail shipments in just a few clicks and monitor the status of their daily shipments through standard milestones or a customised set adapted to their business needs.
The tool offers various modules, including a reporting module to extract detailed reports on forwarding activity and a finance module which provides access to their latest financial information. The exception management module allows customers to set up automatic alerts and notifications on any deviation from the standard shipping process or upon completion of milestones.
Gefco Visibility is also connected to Gefco's voice-activated shipment tracking tool, Traacy, which enables customers to obtain key shipment information through voice commands, enabled by Smart Speaker technology.
"Transport management in today's market can be complex and we are constantly seeking ways to support customers in making these processes as streamlined as possible. Gefco Visibility is a one-stop shop for all our customers' freight forwarding operations, offering a user-friendly interface and all the functionality needed for multimodal shipments. We are continuing to refine this offering using customer feedback to ensure that we keep pace with a fast-changing industry," says Hans Stokman, Global IT & Innovation Director, Gefco Freight Forwarding.
The tool is already successfully being used by a number of Gefco customers, including longtime partner, Eska, a manufacturer of books, games and packaging solutions.
"As a global manufacturer it is important that managing and tracking shipments across our supply chain is as streamlined and effective as possible. Gefco Visibility has become a critical part of our transport management process and is driving efficiency and transparency across the business," says Roelof Cuperi, Global Transport Manager, Eska.
With global supply chain requirements, Gefco provides a suite of solutions for ESKA that now benefit further from the transparency and ease of use of Gefco Visibility. ESKA were also one of the first customers to utilize Tracy offering a level of customer service that allows them to manage their own customer expectations and stay on top of their daily shipments. The Gefco Visibility tool is available in 78 languages and 47 countries.