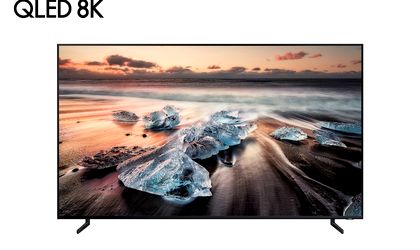 Flanco is the first electro-IT retailer in Romania to sell the most advanced TV launched by Samsung, the first such commercial product with native 8K resolution. The Q900R QLED 8K was introduced by Samsung Electronics Romania on October 31, and as of November, the TV is available in Flanco, both online and in stores.
"We work closely with our partners to jointly provide Flanco customers with access to the latest technologies, top-rated products," says Catalin Croitoru, Flanco Retail purchasing director. "The world's first 8K TV brings with it a breakthrough technology that sets the foundation for industry change in the long run. Today it is an exclusive, state-of-the-art product with an affordable price, but in a few years it could become the new standard in TVs."
For orders on flanco.ro, deliveries started on November 10th. Also, on November 8, the TV is also on sale at Flanco Mega Mall, the largest retailer in Bucharest.
Available in the 189-cm diagonal at a price of RON 34,999, the TV can be purchased through Black Friday at Flanco with up to 50 interest-free rates via credit cards.
The new flagship ship of Samsung TVs also features other state-of-the-art technologies such as:
Q HDR 8K: optimizes color and brightness parameters with dynamic metadata;
8K AI Upscaling and Quantum 8K Processor: Through machine learning and artificial intelligence, the TV enhances the quality of playback content, transforming low resolution to almost 8K, optimizes sound, adapts to room brightness, delivers content and information through voice commands;
Direct Full Array Elite: Provides a 100% color volume with 1 billion shades, enhanced contrast and precise backlight control.