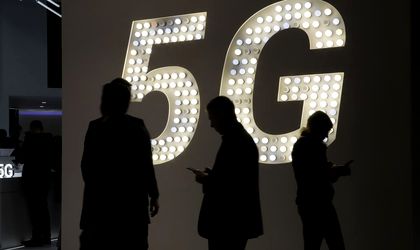 Spain has become the first country to grant a security clearance for a 5G product to Huawei, the Common Criteria Evaluation Assurance Level 4+ certificate for 5G products (CC EAL4+ Security Certificate), showing that the Chinese company can provide this type of wireless service in a completely safe context.
Huawei has been awarded the world's first Common Criteria (CC) Evaluation Assurance Level (EAL) 4+ certificate for 5G products. This certificate indicates that the security of Huawei 5G base station products reaches the world-leading level and can provide trusted security assurance for 5G wireless access. The CC certification is a widely-recognized security certification in the world. There are seven levels. EAL4+ is the higher level for Telecom Industry for that the source code needs to be tested and certified.
The 5900 series 5G gNodeB is a 5G base station, for which Huawei has received the certificate, provides wireless user plane (data plane) service for the UE/Terminal, the corresponding management interfaces, and communication with other elements of the core network.
Huawei has recently found itself under pressure from the US Government, which has warned countries, including Spain, about the equipment developed by Huawei, but the latest certification for Huawei's software for a 5G compatible station, granted by the Spanish National Cryptologic Center has shown the company's technology is compatible with international standards.
The certification was granted on May 20, 2020, and was passed through the Spanish Official State Monitor on June 4.
5G Base Station: Various forms to suit the deployment requirements in all scenarios and offer ubiquitous xGbps user experience
The first wave of 5G deployment will take place in buildings and densely populated urban areas, Huawei representatives have stated. Diverse site forms are therefore required to accommodate the needs of complex deployment scenarios, offering continuous coverage and fulfill capacity requirements of indoor and outdoor hotspots. Huawei's newly released full range of 5G product solutions support millimeter wave (mmWave), C-band, and all Sub-3 GHz frequency bands. These products also cover all site forms including tower sites, pole sites, and small cells.
5G Core Networks: Enabling all-industry digitalization through all-cloud architecture, on-demand deployment, and smooth evolution
Based on the all-cloud architecture, Huawei's 5G core network solution uses microservice-centric architecture (MCA) to simultaneously support 2G, 3G, 4G, and 5G and realize a smooth evolution from non-standalone (NSA) to standalone (SA). Meanwhile, unlike the traditional network architecture, Huawei's 5G all-cloud core network uses a distributed architecture based on control plane and user plane separation (CUPS) to help operators deploy the control plane at the central DC and flexibly deploy the user plane according to the service scenarios. For example, for eMBB services such as augmented reality (AR)/virtual reality (VR) and HD IPTV over WTTx, the user plane can be deployed at the network edge to minimize the roundabout traffic on the backbone network, achieve ultra-low latency, and eradicate congestion. The all-cloud 5G core network is also the basis of network slicing. As the new business model of 5G era, network slice will help operators to provide various services via a single network. This will enable the business transformation from the mass market to the vertical industry market, while supporting the digitalization of the entire industry.
Huawei 5G in Europe
In October 2012, the UK's University of Surrey secured £35M for a new 5G research centre, jointly funded by the British government's UK Research Partnership Investment Fund (UKRPIF) and a consortium of key international mobile operators and infrastructure providers, including Huawei.
In February 2018, at the World Mobile World Congress (MWC) held in Barcelona, Spain, Yang Chaobin, President of Huawei 5G Product Line, unveiled a full range of end-to-end (E2E) 3GPP-compliant 5G product solutions.