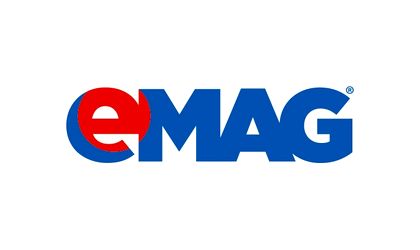 Two years after the launch of the eMag shopping card from Raiffeisen Bank under the Mastercard logo, over 40,000 customers have chosen this card and were rewarded with RON 2.5 million through the loyalty points system.
Raiffeisen Bank's eMag shopping card gives customers the opportunity to better plan their budget, also paying interest-free rates. Also, each payment with Raiffeisen Bank's eMag card rewards customers with up to 10 percent of the value of the products, in loyalty points, which they can use in subsequent purchases.
Most of the products paid with the card at interest-free rates are those used by the whole family, such as large appliances, TVs, furniture, air conditioning, home care products and gardening. Among the products paid in interest-free installments, there are also personal products, such as mobile phones, laptops and PC components.
 "eMag customers appreciate that they have this method of financing purchases that give them more flexibility and reward them after each purchase. The use rate of loyalty points is 78 percent, which shows us that the mechanism is accessible and easy to use. Since we want to offer our customers the freedom to pay Apple products at up to 24 interest-free rates in the next year, we have expanded the rate option for all Apple products," said Mircea Balica, Payments Platform Manager eMag.

"The 40,000 Raiffeisen Bank customers who chose the eMag shopping card launched in 2017 confirm that it has become one of the most popular cash cards in the market. Through a simplified purchasing experience, we are able to grow the Raiffeisen Bank shopping card portfolio and continue to be market leaders with over 500,000 active cards. In addition, our customers can pay in stores and by phone with the eMag shopping card, including at no interest rates," said Costi Rantz, Product Manager Credit Cards Raiffeisen Bank.
So far, the product that generated the most loyalty points was a LG LG OLED Smart TV, which rewarded the customer with 1,050 points. The card is issued free of charge, and to obtain it, customers can apply on www. eMag, in the application or on www.raiffeisen.ro, or they can go to any Raiffeisen Bank agency.