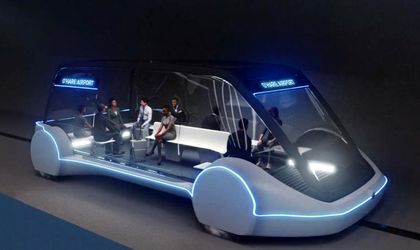 Chicago authorities have agreed to work with Elon Musk's Boring Company to build a futuristic transportation link to the city's O'Hare International Airport, CNN reports. The system will carry passengers in battery-powered pods made by Tesla through tunnels at speeds of up to 150 miles per hour.
According to the Boring Company, the service will allow passengers to travel to the airport in just 12 minutes, meaning "three to four times faster than existing transportation systems." The pods could fit up to 16 passengers at a time (plus luggage), and leave each destination as often as every 30 seconds.
It is unclear how long the project will take or how much it would cost, but Elon Musk says construction could start in three to four months, pending regulatory and environmental approvals, and that the system could be operational between 18 to 24 months later. Experts have expressed concerns about the financial viability of Loop transportation systems, as well as potential environmental and legal challenges.
The Boring Company is already working on a Loop transportation system in Los Angeles. It has built a test tunnel which has had enough progress that the company has posted a video of a Model S traveling through the tunnel.