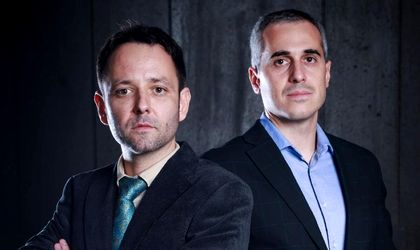 Bento, Intellectually Curious, a Romanian entrepreneurial company listed on the AeRO market of the Bucharest Stock Exchange, specialized in the development and implementation of software solutions and the provision of IT and Cloud infrastructure services, announces the signing of a contract worth 32 million lei, for the implementation of its software solution Bento Field Service Management (Bento FSM), following the winning of a public procurement procedure carried out by Distribuție Energie Electrică Romania (DEER), a company owned by Electrica SA.
Once implemented, the Bento solution will represent one of the largest FSM projects in Romania in the energy and utilities sector, to be used by more than 1,200 field technicians.
"We are pleased to have successfully completed the public procurement procedures for this project, a significant one for Bento, both in terms of its purpose and the value and reputation of the beneficiary. Our investments over the years in our products, such as Bento FSM and Bento MDM, are starting to produce more and more results, being deployed by a growing number of renowned companies implementing business process digitization strategies, having a positive impact on the development of key industries. The contract announced today reinforces the importance of our team's operational experience, deepened over the years, and our determination to invest constantly in proprietary software products. At the same time, the success associated with this type of project, coupled with the fact that we are a public company, validates to investors our strategy of capitalizing on intellectual property and continuously developing our team and its expertise," stated Radu Scarlat, President of the Board of Administration of Bento.
The company won the public procurement procedure as leader of a joint venture with EY Romania (Ernst & Young Romania). Bento will deliver a complex IT solution consisting of hardware and software and perform related services. The solution to be implemented by Bento aims at automating field services and workforce management within DEER. The IT platform to be implemented as part of this project is based on Bento's software products, Bento FSM and Bento MDM, products in which Bento has been investing steadily in recent years, including through the use of funds attracted in the private placement in November 2021, before the company's listing on the AeRO market of the Bucharest Stock Exchange. EY Romania's contribution is providing project management and business analysis services, representing 11% of the total project activity.
"We are honored to continue the strategic partnerships we have developed with Electrica Group and DEER in particular and to contribute to the operational improvement of the distribution company by implementing a powerful and easy-to-manage solution. At the same time, we are determined to increase our strategic partnership with Bento and further develop our capabilities in critical areas for Romanian utilities, such as asset management, operations management, integration, and orchestration of customer and back-office processes. Winning the FSM project confirms the experience and maturity of the EY team in business and technology services and gives an additional boost to the local and global strategy of developing integrated capabilities to deliver turnkey solutions to our clients with a high level of performance and quality," stated Cristian Cârstoiu, Partner, Consulting, EY Romania.
The IT solution provided by Bento will be operational in approximately 18 months after signing this contract. Also, after implementing the system, the company will provide support and maintenance services for seven years and post-support services for an additional two years.
"The success of this tender is of great importance for Bento, marking an important milestone in the company's evolution. Above all, an implementation of this size, whose beneficiary is DEER, in the context where the Bento story has its beginnings in the energy sector in Romania, confirms both our position and potential in this industry. Also, the fact that we are close to a partner of Ernst & Young's stature and reputation reinforces our confidence in the maturity of the products, the professionalism of the team, and the company's development strategy. Last but not least, we are happy to implement Bento FSM in such an important project, validating Bento's position as an FSM vendor in the league of major workforce management application developers," said Vlad Bodea, Executive Member of the Board of Directors, co-founder Bento.
Over more than 18 years, Bento has invested in proprietary software products, such as Bento FSM and Bento MDM, which are used by local and international companies active in various economic sectors. Bento FSM is a suite of applications dedicated to companies that deliver services through distributed field teams, digitizing, automating, and optimizing all related activities. Bento MDM, which in this project is a critical infrastructure component, is a system dedicated to companies that manage a substantial fleet of mobile devices, such as tablets, smartphones, POS, etc. The solution allows centralized management of these devices, enforcing security policies, tracking devices via GPS, remotely managing applications and settings, and locking devices to be used only for their intended purpose.
In 2022, Bento posted operating revenues of 35.4 million lei, an 26% increase compared to 2021, and a net profit of 5.6 million lei, an increase in line with revenue of 23%. The company is listed on the AeRO market of the Bucharest Stock Exchange as of March 16, 2022. It is one of Romania's few technology companies that develops its software products. The products and solutions provided by Bento are used by local and international companies operating in various fields, such as utilities (energy, water, oil, and gas), agriculture, industrial engineering, media, FMCG, insurance, food production, etc.