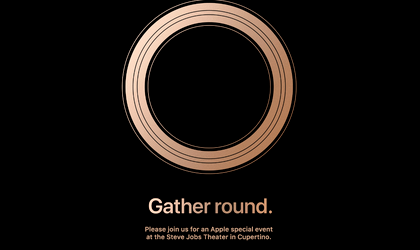 Apple has set its next event on September 12, when it will unveil its new iPhone models and possibly a new Apple Watch and an updated iPad Pro. The event will take place in Cupertino, California, and so far the rumors are that 3 new iPhones will be launched.
An upgraded iPhone X with a 5.8 inch OLED screen, a cheaper version of the iPhone X with a 6.1 inch LCD screen and one more high-end device with a 6.5 inch OLED screen.
The cheapest iPhone might come in multiple colors and all the devices will include gesture controls and Apple's Face ID recognition system.
Apple is also planning a major redesign for MacBook Air and Mac Mini, but it is not clear yet if those will be shown at the September 12 event. The new MacBook Air will be cheaper and will have slimmer bezels with a Retina display, while the Mac Mini could include a spec boost.
For the iPad Pro we might see Face ID and the Apple Watch might be bigger in size.