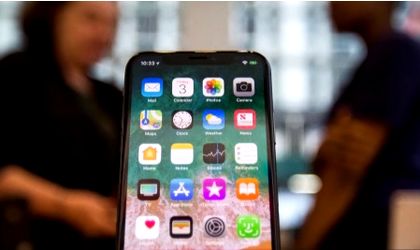 Tech giant Apple said it recorded a profit of USD 11.5 billion in the third quarter, up 32 percent year-on-year, while its sales gained 17 percent to USD 53.3 billion, which is a new record.
The company said it expects fiscal fourth quarter revenue to be between USD 60 billion and USD 62 billion, against analyst estimates of USD 59.5 billion.
"Apple gave the Street and tech investors finally some good news," noted GBH Insights analyst Daniel Ives, according to The Guardian.
Apple said it sold around 41.3 million iPhones during the quarter, a figure slightly similar to the same period of last year. Apple Watch sold around 3.5 million units.
The results "were driven by continued strong sales of iPhone, services and wearables, and we are very excited about the products and services in our pipeline", Tim Cook, Apple's CEO, said in a statement.
With the latest results, Apple inches closer to achieving a company valuation of USD 1 trillion.
In September, the company will launch three new iPhone models.