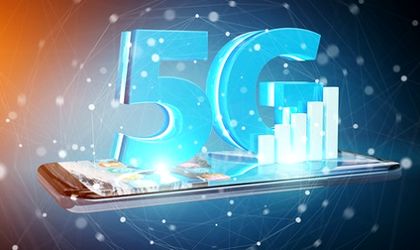 ANCOM adopted the national timetable for allocation of the 470-790 MHz frequency band together with the associated regulatory options for 5G technology. The auction is supposed to finalize before the end of 2019. 
"With the 700 MHz band, we agreed on the timetable for the availability of the radio spectrum needed to implement 5G technology in Romania. We will complete all the documentation of this auction, which will include starting prices, by July 2019 and we will end the spectrum auction in December 2019 at the latest," said ANCOM president Sorin Grindeanu.
An essential first step is the timely release of appropriate radio spectrum for the future development of broadband mobile communications systems. In order for the 700 MHz band to be available, ANCOM will propose the modification of the TNABF (the National Radio Frequency Band assignment table) and the assignment of the 790 MHz band to the land mobile service, at the moment the band is assigned to digital terrestrial television services.
By the end of this year, ANCOM will develop and adopt its national allocation plan for the use of spectrum available in the 700 MHz, 800 MHz, 1500 MHz, 2600 MHz, 3400-3600 MHz and 26 GHz frequency bands for systems broadband radio electronic communications.
Another action with impact on the implementation of 5G technologies is the conclusion of bilateral co-ordination agreements with neighboring countries by June 30, 2019. At the same time, ANCOM will carry out a radio spectrum monitoring campaign in the frequency bands that are the subject of the auction and will put to the auction participants a report on the situation of the radio signals identified on the territory of Romania in these bands from the territory of other states.
Until 31 July 2019, ANCOM will adopt the decision on the organization of the licensing procedure, namely the establishment of the conditions for the granting of the rights to use frequencies and other necessary normative acts.
According to the Authority's proposal and debates with industry representatives, by 15 December 2019, the auction will be finalized for the rights to use frequencies in the 700 MHz band and the other target bands for the provision of fixed and mobile communications associated with technology 5G.
What ANCOM doesn't say is that the 700 MHz and 800 MHz bands are still used by the security forces of Serbia, Ukraine and The Republic of Moldova, which means that our operators will not be able to use those frequencies close to the border of the country. That could also lead to operators not buying licenses for those frequencies. Even more, as the operators say, tests or even 5G transmissions can be carried out today with the frequencies they already have in operation.