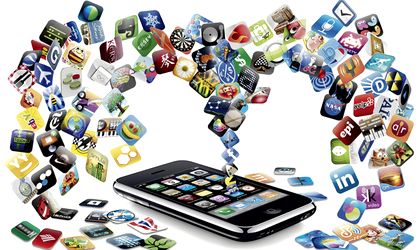 The Amadeus "Digital Experience Suite" has been designed to catalyze travel industry experiences. The suite will offer an open platform and will include an environment where Amadeus, airlines and third-party vendors can create, store, or change experiences to reuse and resell to other platform users. Our goal is to allow the distribution of industry-wide innovation using the capabilities of airlines, third-party organizations and Amadeus.
This will help airlines differentiate their own business with a high bidding rate on the market. The first suite of our suite – Developer Toolkit Developer Toolkit – includes a set of RESTJSON APIs and developer frameworks for web and mobile applications. This suite was used during our first digital experience hackathon, held in June 2018.
"We invited teams of airline experts from around the world for a three-day hackathon in Nice, France. They have competed to provide the most innovative digital experience to travelers using our technology. The winner of this hackathon was the Qantas team, which showed how the Amadeus Digital Experience Suite can provide new facilities for travelers. They have developed a pilot intelligence platform called The Wallaby, which aims to provide personalized experiences at various digital contact points, including social media. Based on the knowledge of a customer's travel behavior, the team built a mobile web application that was able to anticipate future trips, prioritize a complete itinerary, and other details such as seat preference and payment method." said Lance Batty, senior account manager, Airline Customer Unit, Amadeus.
The Qantas team demonstrated how Amadeus technology could be integrated with a chatbot and personal assistant through Amazon Alexa. The Wallaby acted as a hub that not only understood the customer's travel patterns, but also acknowledged when it is appropriate to address a customer with a flight offer and the best channel to use.
The peak solution proposed by the team addresses a well-known challenge in the aviation industry: the need to personalize the offers through all digital contact points. This starts with understanding the behavior and anticipating what customers need before starting the booking process. That's exactly what the Qantas team got. By integrating Amadeus Digital Experience Suite with technology platforms such as Amazon Alexa, they have created opportunities to enrich the experience of travelers and offer personalized and relevant offers through the right channels at the right time.
Exploring such solutions is proof of how we work with our airline customers to innovate and create better customer travel.
Amadeus is a leader in providing technology and distribution solutions for the travel industry. The customer groups include tourism providers (eg airlines, hotels, rail transport operators, ferry lines, etc.), tourism vendors (travel agencies and specialized websites) and final customers (corporations and companies tourism management).
The Amadeus Group has around 15,000 employees globally, at headquarters in Madrid (corporate headquarters), Nice (development) and Erding (operations), as well as in the 70 Amadeus global offices.