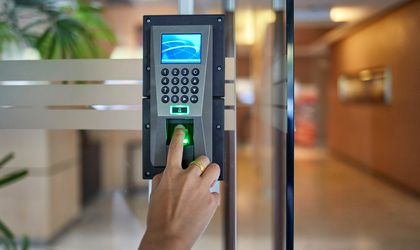 Access control is a crucial component of your business operations that must be a top priority in your organization. It can work as a security tool to safeguard your business's private information and your workforce.
So, it's critical to structure your business goals and processes before looking to implement access control. Outsourcing such services might save you the headache of developing a protective system if you're not conversant with security provisions. It can save you time and money researching and managing access control to crucial business information and the organization.
However, you must review the pros and cons of using outsourced services in this information age. You can consult an IT expert to get insights on the advantages of outsourcing IT services as most access control is IT-related.
Are you wondering what best practices can support your access control implementation? Below are eight points to consider.
Develop An Access Control Policy
It's prudent to begin by developing access control policies to manage everyone using your business facilities. You can start by collecting data on human behavior at work and the facilities they frequently access. It'll form a baseline to launch the access control program.
So, look at the job descriptions and standard operating procedures for every department within your organization. The IT department can assist by providing digital data on access levels already in place. It'll help you to carve out a comprehensive access control policy that covers all the departments and users. 
Establish Layered Defenses 
The underlying technology in access control devices can easily be cracked and expose your organization. Perhaps you need more security layers to handle breach attempts in your access control systems.
You can leverage technology that allows facial recognition in biometrics access points. Anyone using your business facility must have authority from the security and IT departments. Therefore, research leading types of biometric security devices to include in your protective program.
Integrate Access Control Into Internal Management Systems
Businesses that use different technologies to support their operations are prone to internal and external breaches. The results may lead to a total shutdown of operations and significant organizational losses. You can integrate access control to consolidate systems functions and monitor real-time activities within your facilities.
Centralize Access Control Management
Centralization of access control allows you to design a security layout for your facilities. It's one way to pinpoint potential risks and create countermeasures to mitigate your exposure. Also, it works as a data collection point for your business, which can be helpful for decision-making purposes.
In addition, develop a network that can detect security breaches and deploy emergency protocols. Security personnel can rely upon a centralized access control system to ensure the safety of their workforce and assets.
Technology is forever evolving, and users must keep up with the frequent changes. The use of access control is one way to shepherd your workforce actions at work while safeguarding your sensitive business information. So, it's prudent to periodically plan training and development for your staff as you enhance security in your business processes. It'll help them to detect breach attempts by attackers and eliminate exposure risks whenever such arise. 
Frequently Audit And Upgrade Access Control Software
It's crucial to audit your access control management and continuously improve the infrastructure. You might spot gaps in your systems that make you vulnerable to attacks. You should retire obsolete access control technology and replace it with a new and improved one, such as multi-functional biometric control. Alternatively, you can upgrade the access control software to deter attacks.  
Your organization should have management tiers with designated authority to access business information and facilities. Authorized personnel should use or have unique passwords to access your facilities and must protect them at all costs. It's part of business management structures that can influence productivity in your organization.
The best way to implement such control measures is to create personalized accounts for your workforce. It promotes accountability as every account holder is responsible for their actions regarding access to your business facilities. 
Businesses experience labor turnover from time to time or change operations while adjusting to an economic downturn. As a result, some accounts become dormant and may still be in your access control systems. Retaining such user accounts is risky and may lead to security breaches in your business. 
Therefore, closing unused accounts or archiving them within your IT backup systems is crucial. It'll help you to sweep clutter from your access control systems and ensure efficiency at work.
Final Thoughts
Access control is one way to insulate your business from potential breaches or electronic attacks. It's a multi-functional tool to manage people and monitor activities within your organization. Installing systems requires an analytical review of your business operations and the exposure risks you face in the digital age. It'll help you develop measures such as user policies incorporating best practices to access control.