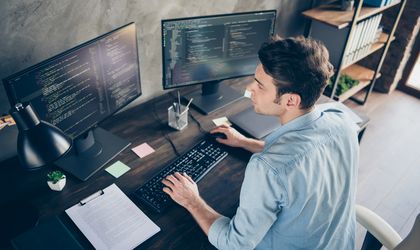 Countless security threats exist in the digital world. Even the most traditional businesses use modern information technology (IT) solutions with network connectivity. If appropriate steps aren't taken to protect your business data and systems, your finances, valuable data, and even your company's future will be at risk.
With that in mind, you must use various cybersecurity solutions to keep your cashflow, business data, and customers safe online. To get started, make sure to get the best security risk assessment checklist from Techumen and keep the following must-have cybersecurity practices and measures in mind for your company:
A firewall is an effective gatekeeper between the internet and your computer. It's also one of the primary barriers to avoiding the spread of cyber threats, like malware and viruses. Just make sure to set up your firewall devices properly and regularly update them. Otherwise, it won't be effective in protecting your company from possible cyber threats.
Install Reliable Antivirus Software
Malware refers to software designed with malicious intent, while viruses are malware that replicates itself within a computer until it spreads throughout the entire system. Spyware is another type of malware designed to remain hidden while collecting company data. To avoid these threats, you need to enforce security measures like installing reliable antivirus software.
The most reliable antivirus software is a must-have cybersecurity solution as it works as the final frontier to defend from unwanted attacks in case of a data breach. It detects and removes malware, spyware, and viruses. Plus, it scans through and filters harmful emails and downloads. However, to make the most out of an antivirus program, you should always keep it updated.
Implementing a cybersecurity policy that highlights regulations in using the internet and office systems may come in handy, but it's never enough. You need to ensure that its details are discussed properly and understood by all your employees so they can put it into practice. It's the only way to make your cybersecurity policies effective.
You can consider bringing in a third-party consultant to check your process for security loopholes, whether in the physical office or on the internet. In addition, it's crucial to have a process in mind to update your entire company over time since you'll have to amend such policies regularly.
Make sure that only authorized employees can access your confidential company data. To limit access, you can:
Restrict copying and saving data to storage devices
Limit access to any unauthorized users
Control physical access to the computer's network and premises
Regulate receiving and sending of particular kinds of email attachments
Inhibit access to services or data through app controls
Modern network software and operating systems will help you achieve the above. However, you may still need to manage the registration of users and passwords to limit access to important data and services.
Install Encryption Software
If you're dealing with data that includes bank accounts, social security numbers or credit cards regularly, having an encryption program installed is essential. Encryption keeps your company data safe by altering information into unreadable codes.
Encryption is often designed with a worst-case scenario in mind. For example, even if hackers stole the data, it'd be useless for them as they won't have the keys to decrypt data and decipher the information.
A strong password is critical to keep your company safe and protected from possible cybersecurity threats. Make your passwords difficult by using a combination of letters, symbols, and numbers. If possible, keep your passwords long and avoid using personal data.
Aside from using strong passwords, you can also create a password policy for your company to help employees follow security best practices. As a business owner, it can be helpful to check the different technology solutions to enforce your password policy, like a regular password reset schedule.
Back-Up Your Data Regularly
While it's crucial to prevent as many threats as possible, a data breach may still happen regardless of your cybersecurity measures. For this reason, it's important to back up your data regularly to the cloud. 
Ensure that your backups are stored in various locations in case of flood or fire. To make sure that you'll be able to access the latest backup, check it regularly to know whether or not it's functioning well.
To level up your cybersecurity in 2022, make it a habit to ignore suspicious emails even if they appear to be from legit senders. Don't click the attachments or links if you accidentally open the emails. 
Once you do so, you can become a victim of identity theft or phishing attack. When it happens, cyber criminals may access your financial and confidential data, such as credit card numbers and bank account details.
Conclusion
Any kind of cybersecurity threat can cost your company hundreds or even thousands of dollars. Even if you can't be completely safe from such threats, the above cybersecurity measures and practices can help you effectively protect your company and bust online security threats. To get satisfactory results, never hesitate to hire experts to determine the best possible cybersecurity solutions suited for your business.