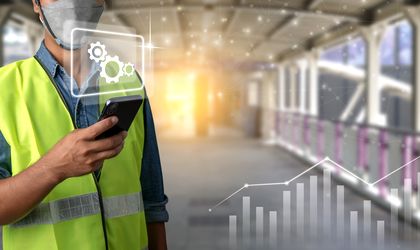 As 2023 gains momentum, businesses must be ready to adopt various trends that will shape the year. The corporate world has been evolving each year, with technologies that we know fading. It is crucial for investors, startups, and corporations to keep their eyes open for new ideas. Even more so, executives and founders should seek different solutions to meet the ever-rising market demands.
In this guide, we look at five top technology trends every business must know about. This knowledge should help you make sound business decisions that will scale your company higher, opening new markets for you.
1.    Clean Energy on the Rise
Global warming is an issue, more serious this year than at any other time. The world is taking emissions with a keen eye, opening channels for clean energy technologies to dominate. Inventors, businesses, and governments are shifting their focus more on clean energy generation as we see more solar, wind, and hydropower in use. Stronger batteries are created to meet this rising demand.
AI-based power management will take center stage on the technology front. A good example is Google's focus on managing energy consumption at its data centers. This technology was developed by a UK startup Deep Mind to use carbon capture technology.
On the other hand, businesses will want to focus more on sustainability. Hence, there is a need to create environmentally friendly products. This means offering recyclable, and biodegradable products. Key players are already making this move as a way to reduce carbon generation.
Sustainable Development Goals (SDG), and Environmental, Social, and Corporate Governance (ESG), will become industry standards. It will be a smart move for any business to focus its products on these technologies. The competition will be more aggressive, and perhaps development will favor those who will take up the challenge sooner.
2.    Digital Transformation and Automation
It is no secret that advanced machine-to-machine learning interactions are the future. Internet of Things (IoT), has made it possible to create automated interactions between machines and people. Many companies are finding it necessary to automate their systems, not only for the development of their businesses but also to improve customer interactions.
For example, Mogo Romania, the fintech that grants financing for used acquisitions announced its digitization plans for 2023. These are plans that started in 2022 but have been implemented for this year to address the issue of the slow operational process. It seeks to reduce the processing time when consumers are applying for credit.
This is just an example of how seriously the world is relying on technological advancement. Closely related AI and machine learning industries will grow even strong this year. Research has shown that not many businesses are using automated processes, but 2023 is set to change all that.
The acceleration of digital transformation is fueled by ever-rising consumer demands and aggressive competition. Those who are not willing to adopt data-driven enterprises will find it extremely hard to catch up with the rest of the world. Aggressive companies are even taking some of the employees for skill shaping to help them adopt these new technologies.
3.    Massive Data and Quantum Computing
Datafication will become a more serious concern for industries across the markets. There is much need for the transformation of massive data amounts that every business generates today, creating valuable information that can be accessed from everywhere. They aim to improve the working conditions of their employees while giving every customer a much better experience.
Since the COVID-19 pandemic, corporations have been forced to shift their operations to the online world. This digitalization process is compelling them to constantly seek new ways to process and leverage large data. This is why quantum computing hardware and software development has become extremely critical.
Aside from quantum computers, more businesses will be taking their operations to the cloud. This raises the need and demand for technologies like seedboxes, which allow users to upload and download large digital files at high speeds. This is the same idea behind quantum computing, which comes with the potential of trillions of times faster than common computers.
Even though some of these technologies are not commercially available, experts are already predicting a mass adoption. And by 2027, companies will rely on Quantum-as-a-Service (QaaS) technologies.
4.    Web 3.0 Coming Up
The internet offers a great opportunity for businesses to access major markets. However, it is not a constant thing as it keeps evolving. There is a need for companies to notice the flaws in the systems and upgrade to newer versions of any technology.
In November 2022, the FTX cryptocurrency exchange crashed massively, devastating the whole market. A substantial amount of the assets that were held on the exchange is said to be missing. With the failure of centralized systems, all eyes are turning to decentralized technologies. Governments are taking initiatives to protect their investors from such issues.
And that is where the next internet evolution comes in, presenting Web 3.0. It uses a near-impenetrable security level based on blockchain technology, making it a more attractive alternative for the encryption of crucial data. It is the decentralized nature of blockchain technology that's making this a possibility.
5.    Cybersecurity System
Businesses and technologies are largely interconnected to create those seamless system operations. However, even as they adopt these new trends, the need for creating uncompromising cybersecurity measures is clearer today than ever. Whereas the trends mentioned above are driving innovations, digital criminals are becoming more and more aggressive too, using different technologies to attach systems. They are fueled by the very need for businesses and individuals to discover and explore new trends.
With that in mind, the heaviest task now remains on cybersecurity professionals to come up with apps, platforms, systems, and networks that cannot be adulterated. Businesses will be adopting these technologies this year more than before.
It is no wonder cybersecurity jobs are among the fastest-growing career areas today. Reports indicate that the average cost of a data breach is about $4.35 million. Therefore, it is more convenient for an organization to hire a cybersecurity expert than to wait and deal with the result of not having one.