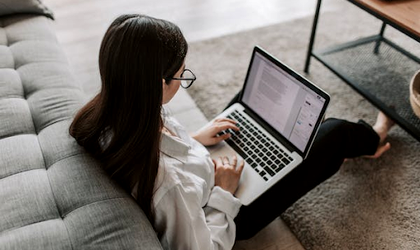 As technology has developed, businesses around the world have had to adapt and take advantage of modern innovation. Staying up-to-date on new trends is essential for organizations looking to remain competitive in their respective markets. By using the latest technologies, businesses can improve their processes and become more efficient, resulting in cost savings and improved services. In this article, we will discuss four ways that companies can use modern technologies to enhance their business processes. 
1. Cloud-based manufacturing software
One of the best ways to use modern technology to improve business processes is through the use of cloud-based manufacturing software. Cloud-based solutions provide companies with several advantages when it comes to their production operations, including increased efficiency and cost savings. For example, using cloud-based software can significantly reduce costs associated with maintenance, storage, and distribution, as well as provide greater flexibility for adapting production goals according to changing customer needs. Manufacturing software also provides companies with access to real-time data, enabling them to make informed decisions quickly and accurately. With cloud manufacturing software, businesses can also scale up their operations quickly and easily, ensuring that production goals are met without wasting time or resources. 
2. Automation and robotics
Automation and robotics have revolutionized the manufacturing industry, providing businesses with greater accuracy, speed, and cost savings. Automated systems allow companies to complete processes faster and more accurately than was possible before. Robotics also eliminates the need for manual labor in many production tasks, freeing up resources that can be used elsewhere. Moreover, robots are often able to perform tasks that would otherwise be too dangerous or tedious for humans to do. With the help of automation and robotics solutions, companies can improve their efficiency while reducing costs associated with labor and materials. 
3. Artificial Intelligence (AI)
Artificial intelligence is another technology that has become increasingly popular among businesses looking to optimize their operations and reduce costs. AI-powered solutions provide a range of capabilities, from predictive analytics to natural language processing. AI can be used for everything from customer service and logistics management to production optimization and inventory control. By leveraging the power of AI, businesses can make better decisions based on data-driven insights, improve process automation, reduce costs associated with manual labor, and gain an edge over competitors in their industry. 
4. Internet of Things (IoT)
The Internet of Things (IoT) is another modern technology that companies can leverage to improve their processes. IoT allows businesses to connect a variety of devices through a single network and create smart systems that can collect data and provide real-time insights into operations. This data can then be used to optimize processes, identify areas where efficiency can be improved, and reduce costs by reducing the need for manual labor. It also provides companies with better visibility into their operations and helps them anticipate customer needs. 

As we saw, modern technologies can significantly enhance and improve the business processes of companies, allowing them to remain competitive in their respective markets. With the use of cloud-based manufacturing software, automation and robotics, artificial intelligence, and the Internet of Things (IoT), businesses can reduce costs associated with manual labor, improve process optimization and efficacy, and gain an edge over competitors in their industry. So, make sure you are taking advantage of these technologies to maximize the efficiency and performance of your business processes.