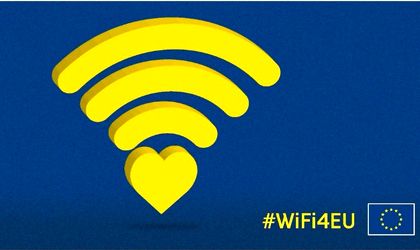 September 30 marks 20 years since the launch of the IEEE 802.11b wireless standard. This was the first 802.11 standard launched under the name of "Wi-Fi" and was a commercial success, being adopted by many large hardware vendors.
With the introduction of Wi-Fi 20 years ago, the lives of Internet users have changed considerably. The new technology has offered unprecedented freedom, lower costs and new possibilities for both individual users and companies.
Wi-Fi: short story
In 1999, six technology companies, including Aironet, later acquired by Cisco, formed the Wireless Ethernet Compatibility Alliance (WECA). This moment is considered to be the beginning of the wireless networks known today as Wi-Fi.
All products bearing the "yin-yang" Wi-Fi logo are certified by the Wireless Ethernet Compatibility Alliance, which in 2002 became the Wi-Fi Alliance. Wi-Fi marking guarantees compatibility between different Wi-Fi devices, including compatibility with older generations.
For their part, networking manufacturers have made efforts to improve Wi-Fi compatibility and performance. Launched in 2002, Cisco Compatible eXtensions is a free licensing program that has enabled Wi-Fi products offered by other providers to operate on Cisco wireless networks, while providing increased security.
A number of additional innovations over the years have allowed for further improvements – such as managing and reducing interference and increasing transmission stability. Cisco CleanAir, launched in 2010, allows radio interference detection, visualization in the form of charts and maps, identifying the source of the problem and actively redirecting users to other channels with less distortion.
Wi-Fi has led to increased use of IT in general, which has led to the need for more complex networks, which support a greater variety of terminals.
Cisco is a pioneer in this field, using AI, machine learning, and machine reasoning, through products such as Cisco DNA Assurance, to eliminate manual troubleshooting and reduce service time.
Wi-Fi 6: A new era of wireless connectivity
Today, users have the newest standard, Wi-Fi 6, a huge step forward in terms of speed, energy efficiency, reliability and capacity. Wi-Fi 6 is much faster than the previous generation and offers up to four times the capacity. Latency is much improved and requires less battery from connected devices.
The digitization, mobility and Internet of Things (IoT) require increasing connectivity. In 3 years, 28 billion devices will be connected to the Internet, and many of them (robots, production lines, medical devices) will communicate through a wireless network. In this context, it is easy to understand why we need a redesigned wireless standard that better responds to present and future challenges.
To celebrate 20 years since the establishment of Wi-Fi, Cisco presents 20 significant data related to the evolution of Wi-Fi technology and its impact:
1971: The early beginnings of Wi-Fi: The University of Hawaii has created a network system called ALOHAnet, which lays the foundation for the development of wireless communication and the emergence of Wi-Fi networks.
1997: 802.11 release: The first version of 802.11 standard is introduced, which allows speeds up to 2Mbps.
1999: WECA is established: Six technology companies, including Aironet, which was subsequently acquired by Cisco, form the Wireless Ethernet Compatibility Alliance (WECA). In 2002, WECA became the Wi-Fi Alliance.
1999: 802.11b – the first "Wi-Fi" standard: Announcement of the 802.11b standard, the first standard to appear under the name "Wi-Fi". Launching 802.11b – a higher standard in terms of speed and usability compared to 802.11 – is considered by many to be the true beginning of the Wi-Fi revolution.
1999/2000: The first 802.11b commercial devices appear: "Wi-Fi" is integrated on commercial devices, including popular laptops. From then on, the computer can travel with you.
2002: The free Cisco Compatible eXtensions licensing program is launched, allowing Wi-Fi products offered by other providers to work with Cisco wireless networks, while maintaining a high level of security.
2004: Wi-Fi reaches the air: The first commercial flight that offers passengers Wi-Fi access.
2005: Wi-Fi becomes the new word: "Wi-Fi" is added to Merriam-Webster's Collegiate Dictionary.
2009: 802.11n revolutionizes the industry: The new 802.11n (Wi-Fi 4) standard appears. 802.11n speeds up transmission using MIMO technology. The maximum transfer rate increased almost nine times (54 Mbps vs. 450 Mbps).
2010: A new wave of Cisco innovations: Cisco CleanAir technology is integrated into the Aironet 3500 Access Point series, allowing automatic interference identification and directing users to other, less crowded channels.
2011: Hotspots are in vogue: The number of Wi-Fi hotspots exceeds one million globally.
2012: Wi-Fi at home: A quarter of all households in the world are connected to Wi-Fi.
2013: 802.11ac brings higher speeds: The 802.11ac standard is introduced, which reaches speeds over 1 Gbps.
2015: An IDC study finds that Wi-Fi is the second most important thing without which people do not want to live. 18% of the respondents ranked it first. Only the food was placed higher, with 30%. For example, sex (10%), television (8%) and alcohol (4%) were behind Wi-Fi, in order of preference.
2018: Wi-Fi as the main economic engine: The global economic value of Wi-Fi technology reaches 2 trillion dollars.
2018: 13 billion Wi-Fi devices worldwide. Nearly two Wi Fi devices per person.
2019: Wi-Fi 6 appears: Wi-Fi 6 is released, which reaches speeds up to 5 Gbps. The technology is built on the same basis as 5G networks, the two technologies being considered complementary. Wi-Fi 6 requires less battery life for connected devices and offers a more predictable user experience. Cisco announces the Cisco OpenRoaming project, designed to facilitate seamless and secure connection between Wi-Fi and LTE networks and public Wi-Fi.
2021: Multiple hotspots: According to Cisco estimates, the number of hotspots will exceed 500 million globally. An increase of 500 times greater than ten years ago.
2022: Average speed continues to increase: It is estimated that, until this year, the global average speed of Wi-Fi connection will be 54.2 Mbps, compared to 24.4 Mbps in 2017.
2022: Wi-Fi will be the engine of tomorrow's Internet: Until now, Wi-Fi will become the main source of Internet access. The Cisco VNI study estimates that up to 59% of Internet traffic will be via Wi-Fi.