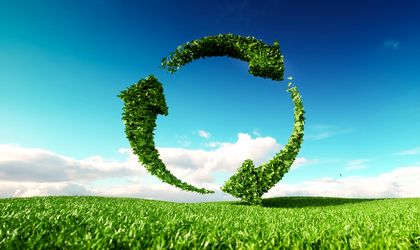 Reveal Marketing Research in collaboration with Coca-Cola HBC, Environ, HeidelbergCement Romania, La Fântâna, Leroy Merlin, Raiffeisen Bank, TRANSAVIA and Xella has carried out a nationally representative study to understand how Romanians define the concept of "green" and to measure their sustainable behaviors. Understanding these perceptions is fundamental in the context where sustainability favors the emergence of certain typical consumption behaviors.
In response to the ever-increasing threat of depletion of the Earth's resources, the United Nations proposes in 2015 an ambitious and universal agenda for the transformation of our world, which includes 17 sustainable development goals (SDGs), with a deadline for implementation by the year 2030. The goal of the 17 SDGs is to ensure a sustainable, prosperous and equitable life on the planet for everyone, now and in the future, and its achievement requires a series of initiatives that encompass the ecological, social and political spheres.
More than 70% of Romanians are interested in leading a sustainable lifestyle.
More than half of Romanians (54%) say that they would be willing to pay more for products that are promoted as sustainable.
61% of Romanians consider ecological products of higher quality than standard ones.
Romanians "translate" sustainability into ecological terms
The results of the latest study carried out by Reveal Marketing Research show that the ecological dimension of sustainability takes precedence to a significantly greater extent in the minds of Romanians compared to its social or political implications.
Therefore, in the Romanians' view, sustainability is understood through three pillars that repeatedly occupy leading positions in the "translation" of the meaning of the concept: protecting the environment, reducing waste, especially through recycling, and health.
Also, 60% of them believe that the frequent debates about sustainability lately are the result of the increasingly important need to protect the planet, and not strategies of companies to improve their image (15%).
"Romanians are willing to make efforts to develop a sustainable lifestyle"
According to the results of the study, we can say that Romanians are aware of the importance and necessity of adopting a sustainable lifestyle. Thus, over half of them declare that they are even willing to pay more for products that are promoted to be sustainable (54%), and a share of 68% would be willing to change their lifestyle if this behavior would help protecting the environment.
Marius Luican, CEO of Reveal Marketing Research:
"In the context in which sustainability has become a topic of general interest, I noticed that in addition to the expectations they have from brands, Romanians are willing to make efforts in developing a sustainable lifestyle, at least at the declarative level. Among the TOP important criteria when choosing a product or service, how it affects the environment is the second most important attribute for respondents, after price, but ahead of the importance of product or service features or previous experience."
About the desire for sustainable products – ideal, healthier but difficult to access
Currently, over 70% of Romanian consumers express their interest in having a sustainable lifestyle. For example, when it comes to choosing meat products, 77% consider it important that the company has a good reputation and that the animals are fed with natural products.
Taking a closer look at the results, we notice that Romanians trust ecological products, with 61% stating that they are better than standard ones. For example, 59% have a positive opinion about cement that contains reusable materials.
At the same time, green products are perceived to a small extent as affordable (37%), the health benefits influencing to the greatest extent the option to choose products from this category (79%).
Moreover, 65% of respondents consider the high costs of sustainable products a barrier to lifestyle change, and 60% believe that a lack of interest in the subject of sustainability would stop individuals from adopting these changes.
Romanians that started a family are more considerate of the environment
The different types of sustainable behaviors are more common in the case of people with families, while young people and those without a partner adopt sustainability at a declarative rather than a behavioral level.
Therefore, more than 70% of respondents with families declare that they quite often use to collect waste in different containers, specially arranged and labeled for the various categories, while only 58% of the young generation Z declare this. The same trend can be observed in the case of the use of reusable bags, more than 75% of those with families use them compared to 60% of the young and single.