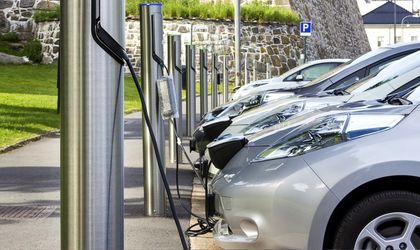 A new law, 101/2020, published in July 2020, has modified the legal obligations regarding building energy performance, previously regulated by a 2005 law. Residential and non-residential buildings with more than 10 parking spots are now required to also have EV charging infrastructure, while buildings now need to be equipped with systems for the automation of air temperature and quality.
"Romania aligns its legislation with the European directives regarding energy efficiency and has made important steps towards having healthier and more sustainable buildings. The pandemic didn't stop the efforts of the European Commission in the direction of climate neutrality. On the contrary, energy efficiency remains the main pillar of the European Green Deal," says Radu Dudau, President of the Energy Policy Group and coordinator of the Romania Eficienta (Efficient Romania) project.
Some of the most important additions of the 101/2020 law include:
Electromobility – Residential and non-residential buildings with more than 10 parking spots must have at least one EV charging point. Non-residential building with more than 20 parking spots must install until January 1, 2025, a number at least equal to 10%, but no less than 2, of the total available parking spots for EV charging. Building occupied and owned by SME are exempt from this rule.
Temperature automation systems – For new buildings whose permits were issued after September 15, 2020, investors must install automation systems for air quality and temperature control. For existing buildings, owners/managers must install automated temperature devices when changing heating/cooling generators.
Long term national renovation strategy – In order to support the national renovation plan for residential and non-residential buildings, both public and private, and the gradual transition to a higher degree of energy efficiency and zero carbon emissions by 2050, the Ministry for Public Works, Development and Administration will develop a long term strategy that will be approved by the Romanian government. A first draft of the strategy will be published by August 15, 2020, on the ministry's website. The strategy must be updated every 10 years and will be sent to the European Commission as part of the Integrated National Plan for Energy and Climate Change, developed by the Ministry of Economy, Energy and Business Environment.