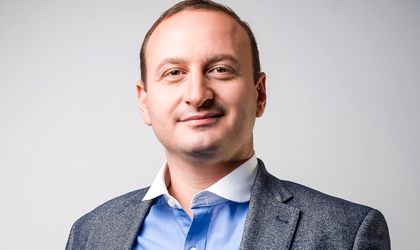 Dragos Mindreci, Country Manager at Betano Romania, Panos Konstantopoulos, Chief Marketing Officer at Kaizen Gaming, and Roxana Ciocanau Dinescu, Marketing Manager – Brand and Communication at Betano Romania, talked to Business Review about the company's involvement in CSR projects, in Romania and abroad.
By Anda Sebesi
What is the Kaizen gaming company's contribution in the region in terms of CSR projects?
DM: Kaizen Gaming is present in six countries – in Greece and Cyprus, where we are market leaders under the Stoiximan brand, as well as in Romania, Germany, Portugal, and Brazil, where we operate as Betano. Romania was the birthplace of the Betano brand, the first market we chose for expansion outside of Greece, and thus it has a special place in our business.
We have always been connected to the markets in which we operate, to the needs of our customers, but also to the needs of the local communities. Our company fuses tech and entertainment, but also holds a clear and unwavering commitment to community and responsibility. Our philosophy is based on seven pillars: People, Technology, Entertainment, Responsibility, Extroversion, Commitment, and Contribution. Responsibility has been the focus of the Kaizen group from the very beginning of our operations, back in 2013, and that is why we have pioneered a social responsibility programme that focuses on Technology, Safe Entertainment, and Sports. We also have an extensive sports sponsorship programme across our markets, encapsulating both traditional and digital sports. CSR is at the heart of this programme, as we strive to support performance in sports. Corporate responsibility has been a key part of our business model; we are connected to the communities we belong to and we understand their needs, so we try to maximise our positive footprint. And this motivated us to take on an active role in 2020 by supporting medical staff and units in overcoming the challenges of the COVID-19 pandemic.
PK: In this unprecedented situation, we need to be guided by solidarity more than ever before. Commitment, Contribution, and Responsibility are elements that have made Kaizen Gaming the company it is today – one of the fastest-growing GameTech companies in Europe – and these are the very values that will set and guide our future steps as well. We will continue to invest in helping people and communities lead better lives.
What can you tell us about Betano's CSR projects in Romania? 
DM: Betano is all about people who challenge themselves every day. We believe in heroes who express themselves through their actions, and there is no doubt that the real heroes of the last 14 months have been the people working in hospitals, fighting non-stop to save lives. On December 17th, Betano Romania officially launched a human-centric CSR campaign, under the Table for Two concept. It was an opportunity to show gratitude by also lending a helping hand to a seriously-affected sector – hospitality. Through this initiative, Betano Romania supported 15 restaurants owned by small Romanian entrepreneurs or family businesses from 4 cities to prepare and deliver 15,000 hot meals to front-line medical staff at 5 hospitals.
RD: At Betano, we are proud to be part of a chain of goodness.  As such, we have continued our commitment to invest in the community as part of our mission to act as a responsible and stable brand on the Romanian market, and based on the initiative's initial success, the Table for Two project has been implemented at the group level as well, through Betano Portugal.
How does Betano enforce the concept of responsible gaming in Romania and how can technology help in this regard?
DM: The Kaizen group has been focusing on safe entertainment and responsible gaming since 2013. At Betano, we are proud to have been the first operator to launch a campaign built exclusively around Responsible Gaming, encouraging users to play responsibly and remain in control.
Since we are fuelled by innovation and constant improvement to provide a ''best in class'' customer experience, we have recently developed an Artificial Intelligence-based system which is designed to identify specific gaming patterns of users who might be at risk of developing vulnerable behaviours early on. This way, our dedicated responsible gaming teams can provide them with the best possible support. This innovation recently won an award at the 2020 EGR Marketing & Innovation Awards and was hailed by the jury as a ground-breaking example of how technology and human intelligence can work together to offer a gaming experience that is both entertaining and ethical.