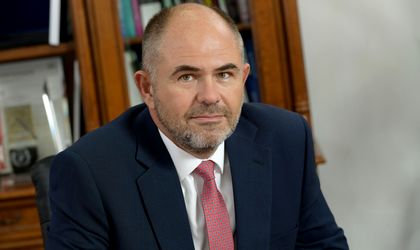 The Energy Efficient Mortgages Initiative (EEMI) is delighted to announce that Alpha Bank Romania has joined the Energy Efficient Mortgages Pilot Scheme. As of today, 66 lending institutions have joined the Initiative which brings together the EeMAP, EeDaPP and EeMMIP projects.
The underlying assumption of the Energy Efficient Mortgage Initiative (EEMI), is that energy efficient mortgages represent several advantages for lending institutions, borrowers and policymakers. Namely, they are believed to reduce the owners' payment disruption risk, increase property value and, as a result, reduce credit risk for banks and financial institutions.
The EEMI is intended as a pan-European effort to coordinate market interventions in relation to the financing of energy efficiency in buildings, create synergies in the mortgage and covered bond value chain, and in this way deliver a virtuous circle between lenders, borrowers and investors from the origination of the mortgage to the pooling of energy efficient collateral that would be the underlying collateral for "green" covered bonds.
The EEM Initiative aims at delivering a mortgage financing mechanism, according to which borrowers are incentivised to improve the energy efficiency of their properties or to acquire highly energy efficient properties, by way of favourable financial conditions linked to the mortgage. The Initiative will furthermore develop a data collection infrastructure for energy efficient mortgages.
Luca Bertalot, Energy Efficient Mortgages Initiative Coordinator, stated:
"We are delighted to welcome Alpha Bank Romania to the Energy Efficient Mortgages Pilot Scheme. In recent years, Alpha Bank Romania has been a pioneer by establishing the first covered bond programme in the Romanian Market. In line with the EU Green Deal's ambitions the transition to a climate-neutral economy is essential – all the more so given the current economic climate – but will require substantial investment in building renovation, as highlighted in the European Commission's Renovation Wave Communication. Hence, the membership of Alpha Bank Romania of the EEMI Pilot Scheme is a very positive signal of the commitment of the Industry to a more sustainable economy in Romania."
Mr. Sergiu Oprescu (main photo), Executive President of Alpha Bank Romania said:
"By joining the Energy Efficient Mortgages Pilot Scheme, Alpha Bank confirms once again its commitment to be an evolution driver on the Romanian Financial market. Our collaboration with EEM is one more step forward in taking actions to tackle a systemic problem. Sustaining a proper climate for credit models designed to address green mortgage lending and create suitable conditions for customers who are interested in investing in energy efficient solutions should be our industry answer to climate issue. Furthermore, the Bank is aware of the environmental and social sensitive topics, investing effectively in sustainable development and being strongly motivated to strengthen its actions in this area."