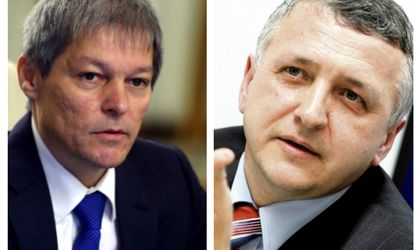 Romanian prime minister Dacian Ciolos has fired on Thursday the president of tax administration agency ANAF, Gelu Diaconu, according to government sources cited in local press reports.
The decision will be published in the Official Gazette.
The PM has also fired the vice-president of ANAF, Mihai Gogancea-Vatasoiu.
Both ANAF officials are prosecuted by the National Anticorruption Directorate in a case involving EU funds fraud.
The DNA says the ANAF head and vice-president issued two orders exempting the payment of healthcare contributions by people that were fictitiously employed by the Association Partida Romilor Pro Europa, an organization working to integrate Roma people on the local labor market. This association had received public funds to employ people using civil conventions.
Diaconu refused to resign although the minister of finance Anca Dragu had asked him to do so. Dragu suggested the image of the tax agency would be tainted by the allegations brought against Diaconu and Vatasoiu.
The new interim head of ANAF will be Daniel Diaconescu, who previously managed the fiscal departament of the agency.
Diaconu was appointed as head of the ANAF in April 2013. During his tenure, the agency inked a USD 91.8 loan deal with the World Bank, which would help the public institution streamline its internal infrastructure and help increase the tax collection. This program runs through to 2019.
Up to now, the ANAF has merged a lot of its offices in regional centers, and has launched a new division to combat tax evasion. In the upcoming years, the agency will train its staff and launch a new IT system. In the same time, the ANAF wants to improve the level of voluntary tax compliance.
Ovidiu Posirca